Tom Hicks: "Rafa loves Liverpool, wants to be the manager and will be the manager"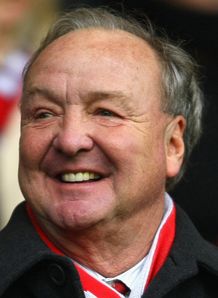 Liverpool co-owner Tom Hicks has spoken to Sky Sports News about Rafa Benitez's contrast refusal, rubbishing reports that the Spaniard is set to walk out on the Anfield club.
Speaking to the TV station, Hicks confirmed he will attending Liverpool's home game against Chelsea on February 1, confident that the situation can be rectified. Hicks did concede that he has empathy with Rafa for his stance on wanting control over the transfer policy at the club, before diplomatically saying that there will need to be a "balance" in the considerations of all the respective parties.
Hicks however assured fans that Benitez will sign a new contract, asking them to "relax."
Hicks: "George and I will be working with lawyers to get this resolve and I'm not worried about this at all… We talk often and e-mail even more often. I have had a lot of fun watching him doing a great job this year and we've got a great relationship… Rafa is going to be manager of Liverpool for the next five years and we'll work through these little lawyer issues."
Tom Hick's interview with Sky Sports News can be heard here.
***
In other football news, Harry Redknapp has vehemently denied reports that he his looking to offload Jermaine Jenas. Although many Spurs fans may be asking themselves why their club wants to hold onto JJ so badly, Redknapp used his Friday press conference to deny reports linking the midfielder with Inter Milan.
An agitated Redknapp spewed: "I don't want to sell him… When's he's fit he's one of the best midfielders in the country. I can't afford to lose him."
Redknapp's press conference can be seen here.
Always good for a quote, Redknapp also talked about the Wilson Palacios tranafer rumours (watch here), the Adriano and Crespo rumours (watch here), and the liklehood on Craig Bellamy moving to White Hart Lane (watch here).
---