To the Premier League: 101 Great Goals will not be bullied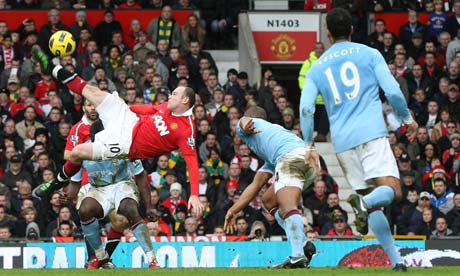 My name is Ben Green and I have been locating and finding videos to put on this website since September 2006.
The reason I have come out with this Alcoholics Anonymous type statement is because the Premier League are continuing to put more pressure on this website, showing themselves to be bullies, throwing misdirected punches.
Last month we reported how 101 Great Goals had been threatened by an organization called FACT, who work on behalf of the Premier League. (See article here.)
A week ago we received correspondence from the company from where we bought the domain name www.101greatgoals.com, explaining that FACT sent a disclosure notice under the Data Protection Act 1998 (DPA), requiring them to disclose the details (name, address, email and contact telephone) of the Legal Registrant to the domain.
This website has been targeted before by the Premier League, in October 2006 (BBC report here) and we feel that once again, some clarification has to be given.
No one at 101 Great Goals, nor anyone connected with this site, has ever uploaded videos on the internet. Moreover, 101 Great Goals does not host or broadcast any such video on our servers. All we do is locate already existing videos and link to them through our site.
All videos uploaded onto this site are traceable through to their source, with all videos labelled to their host site (whether that be YouTube, rutube.com, DailyMotion, Sapo.pt and BBC.co.uk to name just a few of our familiar sources). This creates a situation of transparency, whereby everybody can see which video site is hosting the videos.
As we have constantly pointed out, if a video comes down on YouTube (for example) it comes down on www.101greatgoals.com. And the corollary is also true. Just as 101greatgoals.com has no control over which videos come out online, we also have no control over taking these videos down. The Premier League, FACT and our previous tormentors NetResult appear to be targeting the little people like ourselves, without directing their issues to those people truly responsible for this content, namely the large video hosting sites and those individuals who are actually uploading said clips.
What makes the constant bullying from the Premier League even more shameful is that they are having little success in the courts of law. Last year their case against YouTube in New York was thrown out of court. And more recently the European Court of Justice backed Portsmouth landlady Karen Murphy in her battle over showing Premier League games from any legal source in the European Union.
The bottom line here is that the Premier League are simply treating their fans with disdain. How can it be that Wayne Rooney's wonder goal on the weekend, can only be seen on official sites by most supporters online nearly 48 hours after it crashed into Joe Hart's net?
The continued success of 101 Great Goals and the growing army of football video sites is a sad indictment on those that run the game.
No doubt this issue will run and run but 101 Great Goals will not be cowed by threats from large organizations, however big and rich they may be.
---