Time to diet? Ukraine president Yanukovych got stuck in his seat as he tried to celebrate a penalty v France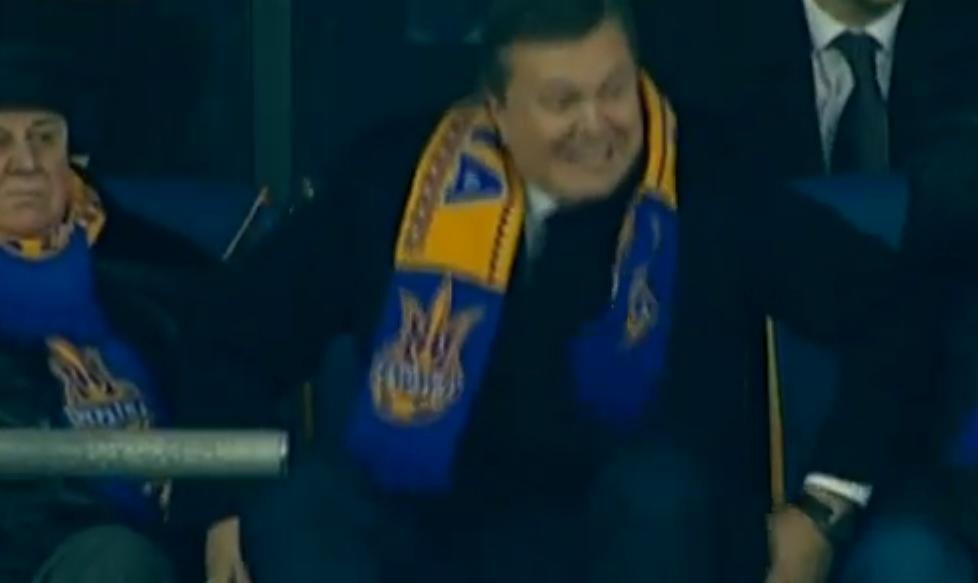 Ukrainian president Viktor Yanukovych suffered one bad PR moment during an electrifying night for his country on Friday.
Ukraine took a massive step towards reaching next summer's World Cup with a 2-0 win over France, and the margin of victory was sown up by an Andriy Yarmolenko penalty seven minutes from time.
The penalty was awarded for Laurent Koscielny's foul on Zozulia inside the area, and after the ref blew his whistle the local TV broadcast caught a moment Viktor Yanukovych would rather forget.
Looking like his butt was too big for his seat, Yanukovych struggled to squeeze his way out of his leather chair in order to enjoy the spot-kick.
Watch Viktor Yanukovych look too fat to get out his seat below.
---
GAMBLING CAN BE ADDICTIVE, PLEASE PLAY RESPONSIBLY