Tim Sherwood Memes & jokes start doing the rounds after Spurs defeat at Norwich
Tottenham's defeat at Norwich on Sunday caused a lot of angst among the Spurs faithful.
For much of Tim Sherwood's reign at White Hart Lane, the results have been good but the performances mixed with individual displays from the likes of Emmanuel Adebayor and Hugo Lloris key to racking up the points.
There does not seem to be a discernible plan from Sherwood, with many comparing the former Spurs midfielder to Harry Redknapp's famous quote to Roman Pavlyuchenko "just run about a bit."
It has been argued that when Tottenham have come up against sides with a plan under Sherwood they have struggled.
His insistence on playing youngster Nabil Bentaleb in every game and recently dropping Christian Eriksen has also been a bone of contention for Tottenham fans.
Whether it is all Sherwood's fault is somewhat questionable – after all almost all the summer signings have been a disaster – with Roberto Soldado and Nacer Chadli missing big chances at Norwich on Sunday.
And, the lack of a direction from the top of the club cannot all be put on Tim Sherwood – surely Technical Director Franco Baldini should have some sort of vision?!
The Tim Sherwood Memes below come from: @tehTrunk, @BetVictor & @BeardedGenius.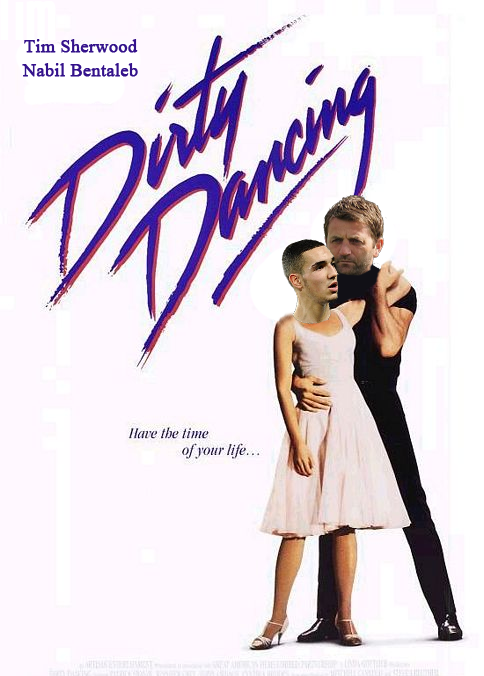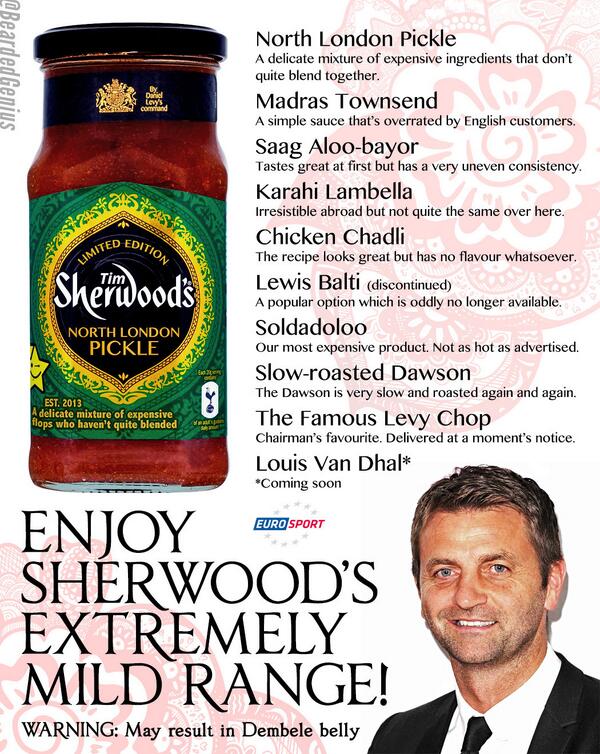 I did this for @EurosportCom_EN. Enjoy Sherwood's extremely mild range of curry sauces… http://t.co/535Oqa2OTn pic.twitter.com/5Gw8b7H6dG

— Nooruddean (@BeardedGenius) February 25, 2014
Best football betting tips & free bet offers
Click here for more Premier League betting tips
---