Tim Sherwood called a fan out from the stands, gave him his gilet & asked him sit on the Spurs bench [Pictures]
Tim Sherwood may have ended his Tottenham tenure with a comedy moment.
During the second half of Tottenham's final match of the season at home to Aston Villa, the Spurs boss engaged a fan in the stands in a funny fashion.
Amid rumours that the fan was heckleing the Tottenham boss, Sherwood invited the supporter down, he gave him his gilet, and Sherwood invited the fan to sit on the bench.
The message was clear: You think you can do better, go ahead!
See a picture of Tim Sherwood with the Tottenham fan below.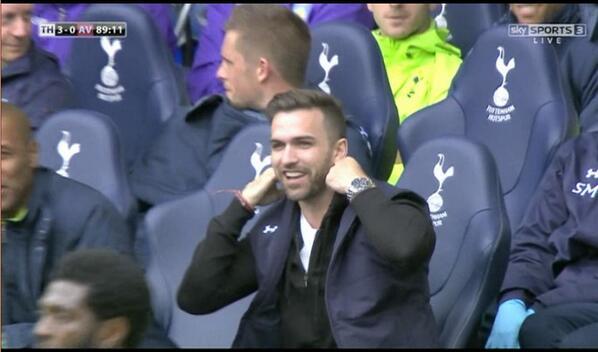 ---