Thursday's back pages slaughter Jack Wilshere following Twitter spat with Kevin Pietersen
What an awful week it's been for Arsenal 21 year old midfielder Jack Wilshere.
We reported earlier on his argument with Kevin Pietersen on Twitter and it seems the major newspapers are leading with that story tomorrow.
Wilshere had earlier stated "If you live in England for five years it doesn't make you English. The only people who should play for England are English people".
This slightly more controversial opinion has arguably been blown way out of proportion by the British media ahead of England's key qualifying matches against Montenegro and Poland.
South African born England Cricket star Kevin Pietersen publicly criticised Jack Wilshere on Twitter for his views.
Jack Wilshere will be dreading seeing tomorrow's newspapers ft. The Telgraph, The Guardian, The Daily Mirror and The Daily Mail.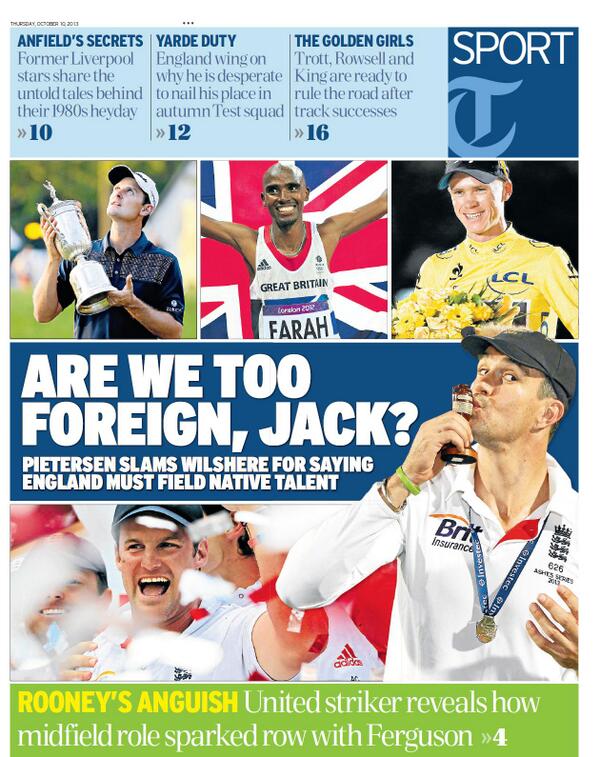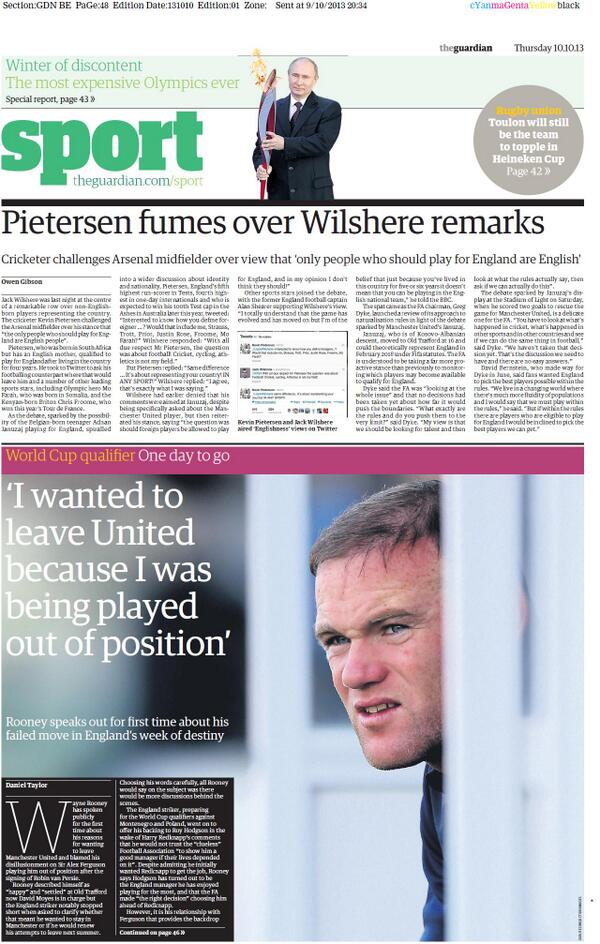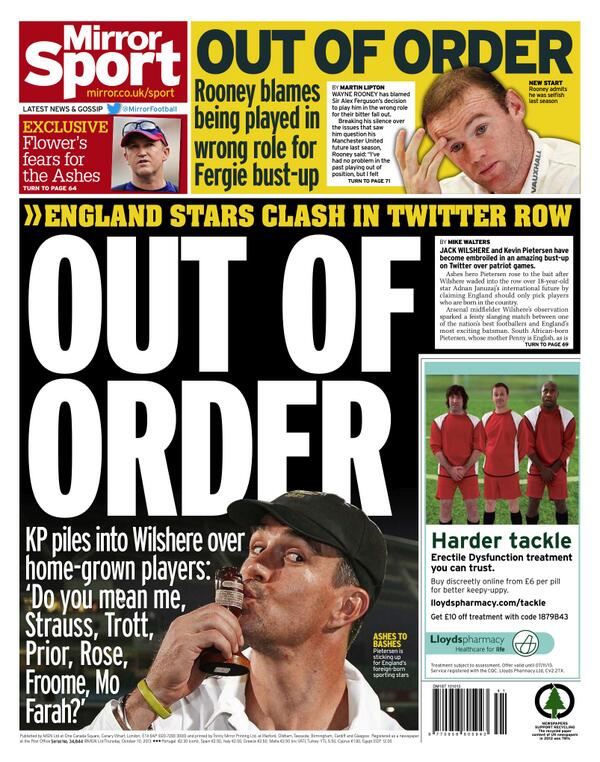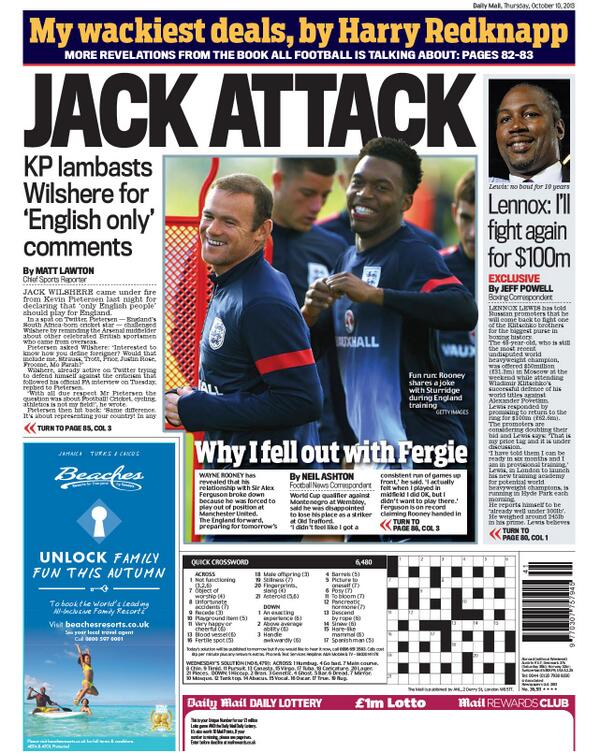 ---
GAMBLING CAN BE ADDICTIVE, PLEASE PLAY RESPONSIBLY