This is why goalie's don't play outfield! Southampton keeper Artur Boruc fails the dribble at Arsenal, Giroud scores [GIF]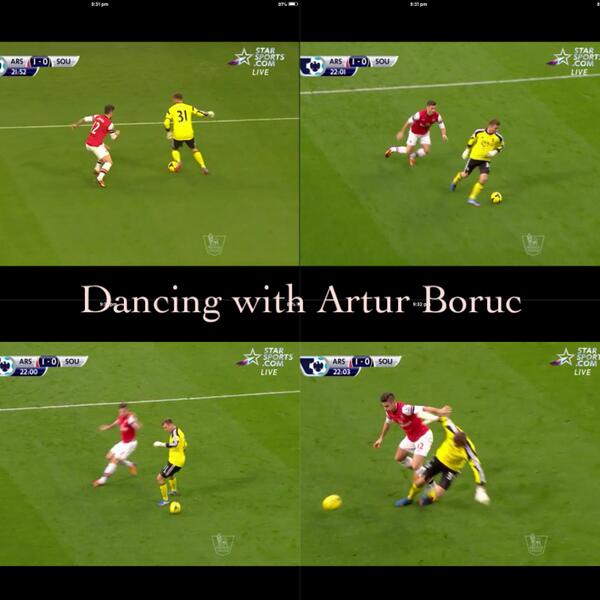 Southampton keeper Artur Boruc has now had two moments to forget this Premier League season.
Boruc conceded one the season's most infamous goals a few weeks back when the Saints number one allowed Stoke keeper Asmir Begović to score against inside the first minute of the match at the Britainnia Stadium.
On Saturday in the first half against Arsenal, Boruc had another calamity.
Halfway through the first half at the Emirates, Boruc took the crazy decision to try and dribble his way around Arsenal striker Olivier Giroud in his own box when faced with a pass back from his defender.
But Boruc's twinkle toes were not up to par and, after stumbling over his own feet, Arsenal's French centre-forward cash in with one of the easiest goals of his career.
Watch Artur Boruc FAIL to dribble at Arsenal below.
---