Thibaut Courtois will be Chelsea number 1 next season [Sunday Times & Sunday Telegraph]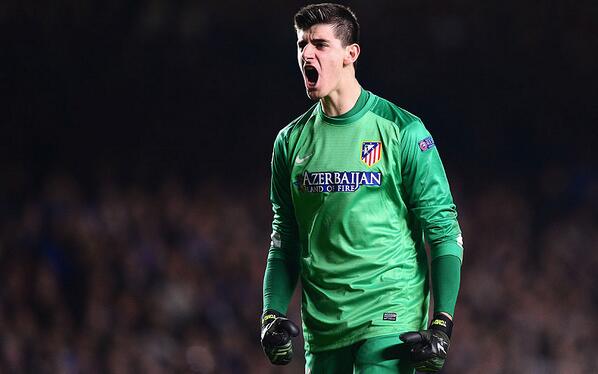 After impressing for three seasons on loan at Atletico Madrid, and as part of the side that beat Chelsea in the Champions League last week, today's news will come as no surprise to many who have been following Thibaut Courtois' career with interest.
Both The Sunday Times and Sunday Telegraph say that Thibaut Courtois will be the Chelsea goalkeeper next season and will be first choice over Petr Cech.
Duncan Castles writes in The Sunday Times: Jose Mourinho wants to make Thibaut Courtois his starting goalkeeper at Chelsea next season. The decision to bring the Belgium international back from a three-year loan spell at Atletico Madrid where he helped to eliminate his parent club from the Champions League last week would effectively end Petr Cech's decade-long run as Chelsea number one."
Jason Burt adds in The Sunday Telegraph: "They will recall goalkeeper Thibaut Courtois from his loan at the Spanish club. Petr Cech will this week undergo surgery on his dislocated shoulder, which will rule him out for the start of next season."
You suspect that once Courtois is installed as the Chelsea keeper, he will not relinquish his grip on being Blues number one for many years to come.
And, what of Petr Cech? It is difficult to think the Czech goalkeeper will be happy on the bench so will Jose Mourinho allow the 31-year-old to leave?
---