Thiago Silva urges Brazil to win the World Cup for injured Neymar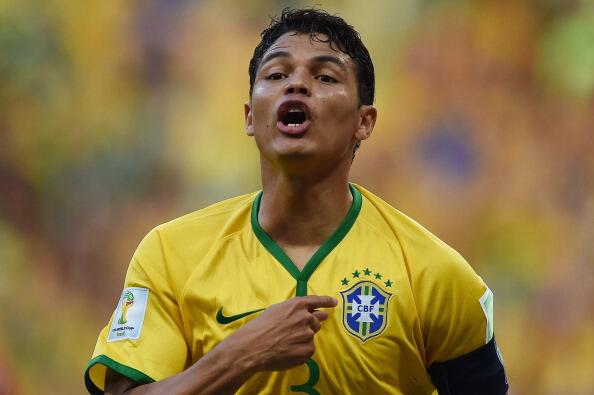 Brazil captain Thiago Silva has urged his Brazil teammates to win the World Cup for fallen comrade Neymar.
Neymar, the maestro of the Brazil side, has been ruled out of the rest of the tournament with a back injury he picked up against Colombia and Silva has encouraged his side to turn this blow into an inspirational catalyst for success.
Originally reported by the BBC, Silva told reporters: "Neymar is very important for our group, we depend a lot on him. But potentially this situation can mark a revolution for us, like 'let's win the Cup for Neymar'."
Silva, who scored the opening goal in the 2-1 victory over Colombia, will also be absent from the semi-final against Germany after picking up a booking in the game.
Although Neymar had four goals to his name, he had not scored in the knockout stages of the World Cup.
---