Theory: Did Sir Alex Ferguson play a weakened team v Chelsea, so he can sign Gareth Bale?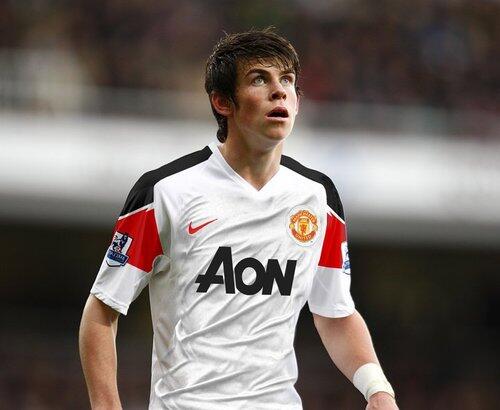 Following Manchester United's 1-0 home defeat to Chelsea on Sunday, there is a theory doing the rounds on the social networks.
Sir Alex Ferguson played a weakened team against Chelsea and Manchester United duly failed to put up much of a fight in a match that was won late on by Juan Mata's 86th minute goal.
Going into Sunday's encounter, Spurs were level on points with Chelsea but the Blues victory now means they have a clear advantage over their London rivals going into the eagerly anticipated Premier League match on Wednesday night.
Whilst Ferguson played a full strength side at Arsenal the week before, with the Premier League points record still available, he may have weighted up his options about snaring the Player of the Year in England this coming summer.
In his pre-match press conference for the Chelsea game, Sir Alex Ferguson talked of his annoyance at Manchester United's failure to secure Bale when he left Southampton in 2007. (See video below.)
Whilst on Sunday, Ferguson was quoted in the Manchester United programme, saying: "Everything is in place for a big signing. I think that the Glazers have been great. Whenever I have asked, they have delivered. If I ask to go for a certain player, I think they will do that. When I spoke about value in the market a while back, I was talking about young, developing players. Maybe there has been a wind of change and I could go for a really top player now. We have a nucleus of young players here, but we may spend something."
The likes of Radamel Falcao, Cristiano Ronaldo and Luka Modric have been linked, but could Manchester United's marquee signing this summer be Gareth Bale?
The Welsh winger has never hid his admiration for countryman Ryan Giggs and Tottenham's best hope of holding on to Bale lies in whether they can sneak into the top four positions before the end of the season.
Tottenham chairman Daniel Levy will be asking a mammoth fee for Bale, and the bargaining position this summer will change depending on whether Spurs are in the Champions League next season.
Spurs coach Andre Villas-Boas said some very interesting quotes on whether United would play a strong side after the victory over Southampton on Saturday.
AVB: "He's [Ferguson] an extremely competitive manager, no doubts about what he does. They want to win every single game. I expect Chelsea to have a very, very difficult game and Man United to be at the top of theirs."
Of course, this theory does not factor in the fact that Ferguson has no bearing on the results of Spurs, Chelsea and Arsenal in the final games of the season but it is unlikely to stop the chatter. (See a number of Tweets on the theory below.)
It has been revealed that ferguson fielded a weak team against chelsea to prevent tottenham from qualifying so that he can buy bale.

— Teygah Snow (@TeygahSnow) May 5, 2013
Conspiracy theory I've heard: Fergie deliberately played weakened team yesterday to help make Spurs miss out on top 4, easier to get Bale…

— Samuel (@samuelj29060) May 6, 2013
Fergie didn't play weakened team last week as he could still have reached PL points record had United won. Anyway, Bale theory not mine.

— Samuel (@samuelj29060) May 6, 2013
Best football betting tips & free bet offers
Click here for more Premier League betting tips
---