Theo Walcott flashed his famous 2-0 sign from the Tottenham game in Arsenal's lap of honour [Pictures]
Theo Walcott did it again!
As Arsenal traipsed around the Emirates pitch after the Gunners final match of the season against West Brom, injured Theo Walcott joined his teammates in the lap of honour.
Walcott saw his season come to an end in the FA Cup 3rd round against Tottenham when the speedster was stretchered off the pitch against his bitter rivals.
Walcott's last act as an active Arsenal player was to flash his now infamous 2-0 sign in the Tottenham game, and Walcott recreated that moment after the Baggies game.
See pictures of Theo Walcott's gesture from Arsenal's lap of honour below.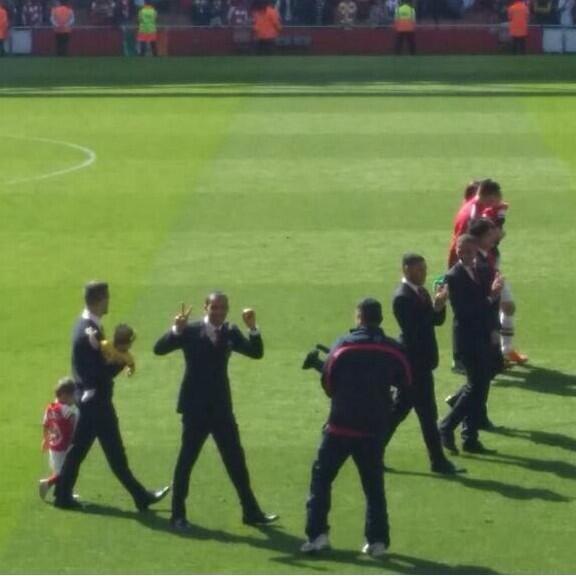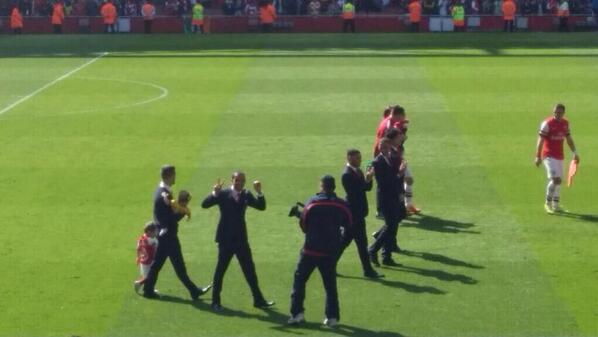 ---