The world gets confused as a picture of Lionel Messi with a young boy ISN'T the snubbed kid mascot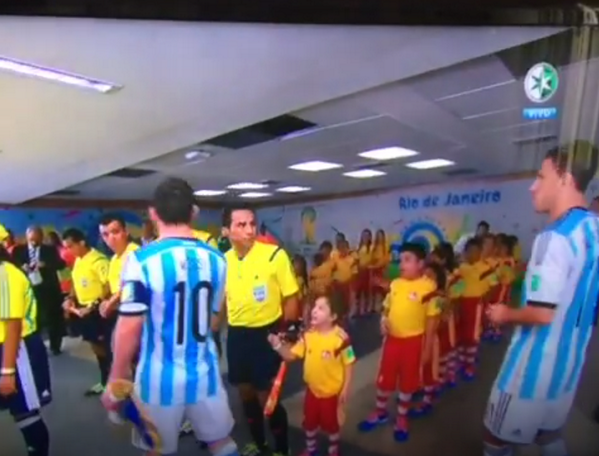 The story of Lionel Messi and the snubbed World Cup mascot rumbles on.
To recap, despite scoring his first World Cup goal in eight years in Argentina's 2-1 win over Bosnia-Herzegovina, Lionel Messi has become embroiled in a controversy from the minutes preceding the game.
The Barcelona and Argentina superstar is alleged to have ignored a young mascot, who had put out his hand to greet the Argentina star, and looked crestfallen when he was ignored.
See: Kid mascot misses out on hand shake with Lionel Messi, looks heart broken :(
On Tuesday night a new picture of Messi with a young boy on his knee came out online, and some of the biggest football websites around claimed that the image showed that Messi did indeed spend time with the mascot.
But there was a problem with that sweet story. It was all 100% wrong!
Rather than being a picture of the sad mascot, Messi took the photo with the son of ​​former Fluminense player Deivid.
---