The weekend TV round-up: Hull on Football Focus and the Soccer Saturday highlights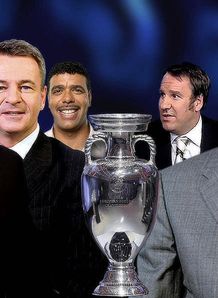 As another bumper weekend of football comes to a close, there were a host of quality features broadcast across the various TV outlets over the weekend, which we can now bring you the "best of" for your delectation.
From Saturday morning's Football Focus show on the BBC, there was an in-depth look at the high-flying Premier League newcomers, Hull City. Boaz Myhill humbly admitted that he has to pinch himself in light of the Tigers' fabulous start to the season before chairman Paul Duffen spoke live on the show and asked "can you hear us Lawrenson?" after the pundit previously discredited Hull's chances in the top flight.
See the report on Hull here.
Keeping with Hull, Soccer AM got manager Phil Brown to tell a tale on Sam Allardyce and the time Bolton's Big Sam was caught swinging on the dugout at Blackpool (watch here).
***
Moving on to the main Saturday broadcast, and the Sky team were in fine form as usual. In the first part of the show, Jeff's favourite footballer – Hartlepool's James Brown – was featured, with the modest striker admitting he hates the song "I Feel Good" even though it has now become a trademark of his success.
See the interview with James Brown, along with the opening montage of the show that relived the North London derby, here.
During match-time Paul Merson reported on Manchester United-Hull. Calling Nani "Narni" and pronouncing Geovanni as "Givani", the highlights of Merse's report can be seen here.
Other highlights from the show included Jeff's rant against the person who stole his son's pumpkin (watch here), and a classic gag over Kettering defender Guy Branston's red card (watch here).
***
Lastly, the guys from MOTD2 picked up on Fulham's John Paintsil getting a little too friendly with Everton's Yakubu as the defender was marking the forward from a corner (watch here).
Best football betting tips & free bet offers
Click here for more Premier League betting tips
---