The vilified banana-throwing Villarreal fan, David Campayo, is supported by a protest on Thursday in Spain [Video]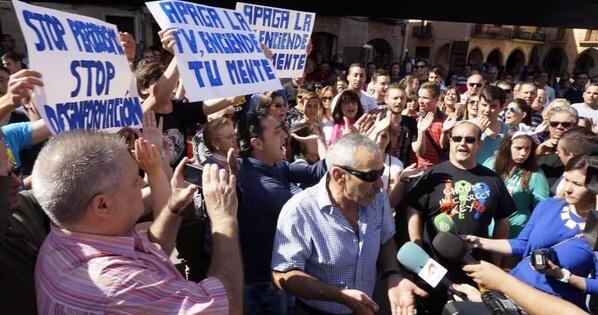 The Villarreal fan who threw the banana at Dani Alves last week in La Liga has now been supported by hundreds of people in a protest on Thursday.
David Campayo, a 26-year-old former Villarreal youth coach, has been publicly named and shamed as the man responsible for the racist act against Barcelona's Brazilian right-back, however, in a shock twist, the banana-thrower has now been supported in a public protest.
Campayo has been arrested and charged this week in Spain, and his supporters believe that the punishment being service on the man is disproportional.
The protesters, who numbered in the hundreds, staged their show in Plaza Mayor in Villarreal on Thursday with placards and chants.
The protesters chanted "David, we are with you!" as they presented the argument that the Yellow Submarine supporter has been hung out to dry by a media lynching.
See the incredible footage of Villarreal fans protesting in favour of vilified banana-thrower David Campayo below.
---
GAMBLING CAN BE ADDICTIVE, PLEASE PLAY RESPONSIBLY