The Tweets Swansea ball boy Charlie Morgan sent before he was kicked by Eden Hazard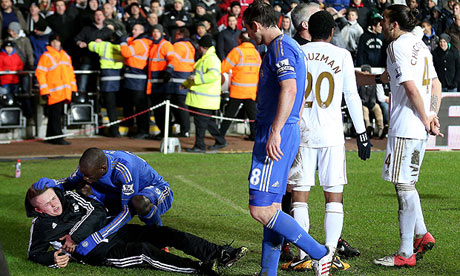 Wouldn't you know it!
The ball boy kicked by Eden Hazard at the end of Chelsea's 0-0 draw with Swansea in the Capital One Cup semi-final second leg is on Twitter.
His account can be found here under the handle @CHARLIEM0RGAN and the cheeky scamp has rocketed up in followers following the incident with the Chelsea playmaker.
Charlie Morgan has also been trending on the social networking site and it didn't take long for Tweets he sent just prior to Swansea v Chelsea to be retweeted by many accounts.
The three Tweets Charlie Morgan sent before Chelsea played Swansea can be seen below.
Download the awesome new FREE 101 Great Goals iPhone/iPad app. Never miss a goal!!!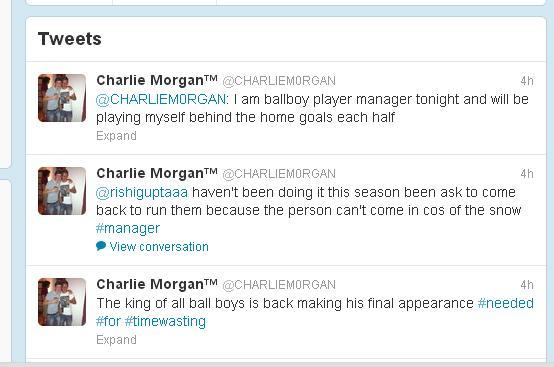 ---