The Tweets: Arsenal fans fast losing patience with Arsene Wenger as Spurs sign Erik Lamela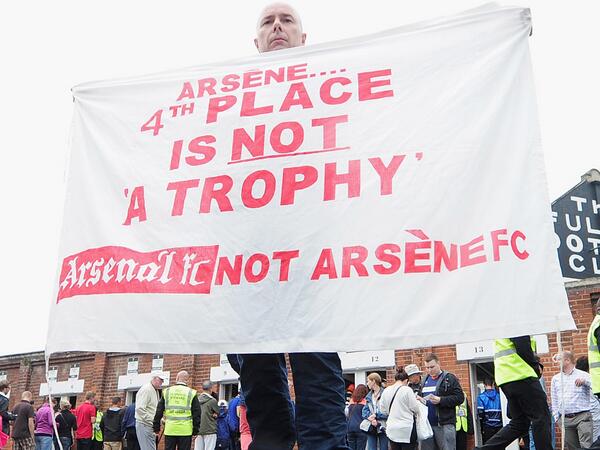 Arsene Wenger has managed to redeem himself for now with comfortable wins over Fenerbahce and Fulham.
Wenger is only a loss or two away from chants of 'Wenger Out' and really should be looking at bringing in a top player to appease the fans, if anything.
On paper their squad now seems much weaker than rivals Tottenham Hotspur with Wenger only bringing in French youngster Yaya Sanogo over the summer transfer window.
Late Wednesday afternoon Roma announced they had sold Erik Lamela to Spurs in a £30m deal, adding to summer signings Roberto Soldado, Nacer Chadli, Paulinho and Etienne Capoue.
Arsenal fans took to Twitter to voice their frustration at Wenger's lack of summer spending.
So Spurs just signed Erik Lamela too? We won't have a prayer of even coming 4th at this rate. BUY WENGER – OR IT'S BYE. #AFC

— Piers Morgan (@piersmorgan) August 28, 2013
AVB: "In the next couple of days you will see further new arrivals at Tottenham." AW: "I don't know what to say anymore."

— gunnerblog (@gunnerblog) August 28, 2013
Spuds are smashing the transfer market to bits. Another £30mil + spent on Lamela. About time that cunt Wenger woke up n spent some fucking £

— DitheringCuntWenger (@RAtrickster81) August 28, 2013
Have officially lost all patience with Wenger always coming out 'we can't find the quality' ehem Soldado, Lamela, Gustavo, Higuain #disgrace

— Asif #afc (@Asif_Arsenal14) August 28, 2013
Lamela now.. hurry up and do something Wenger you utter CUNT

— tiz (@TizAfc) August 28, 2013
Yet another good signing for spurs while Wenger sits counting his money and talking shit #afc #WengerOUT #spurs

— Wozza AFC (@paddywarren123) August 28, 2013
I 100% hate Wenger's excuse that he doesn't sign players because they're not good enough. Apparently Sanogo and Flamini are.

— . (@WeAreAFC) August 28, 2013
---