The top 10 Fanzone moments of the season (so far)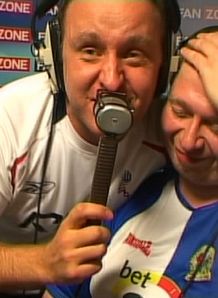 For anyone unfamiliar with Sky Sport's Fanzone commentary service, the idea is simple. Rather than listen to the dulcet tones of Martin Tyler and Andy Gray during the live football broadcast, Sky Sports' employs two fans, one representing the home side and one for the visitors, who offer an alternative, 100% biased, live analysis of their team as the 90 minutes unfold.
The results are usually mixed, often producing incoherent, unprofessional and sometimes very funny moments of TV.
With the days getting darker earlier as the end of 2008 begins to slowly creep up on us, Sky look to be the first broadcaster to roll out a "best of" collection, starting with the best of Fanzones.
The top 10 Fanzone moments of the season so far can be seen here.
Click here for more Premier League betting tips
---