The Steverine! Steven Gerrard photoshopped as X-Men's Wolverine & compared with Suarez's Hulk celebration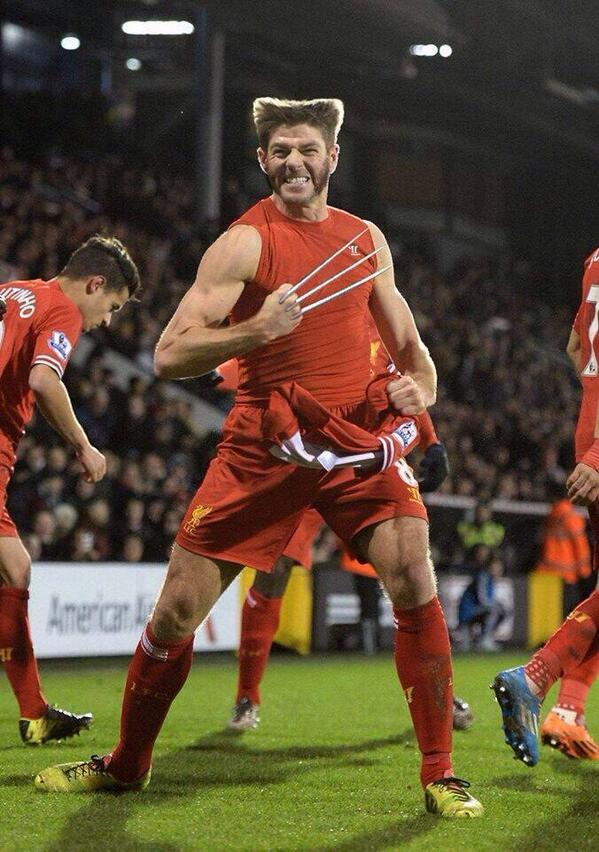 Steven Gerrard produced an epic celebration after scoring a stoppage time winning penalty against Fulham last night.
The Liverpool captain ripped off his shirt and flexed his biceps in front of the travelling Kop, in a real show of passion and vigour.
And such is the nature of the Internet, the picture has inevitably been photoshopped do depict Stevie G in an even more heroic light – as X-Men's Wolverine!
Below the fold, his bicep-flex has also been compared to Suarez's Hulk impression from earlier this season.
So who's got the bigger Superhero guns, Gerrard or Suarez?
---