The Shame: Mario Gomez is out-scored by an amatuer on German TV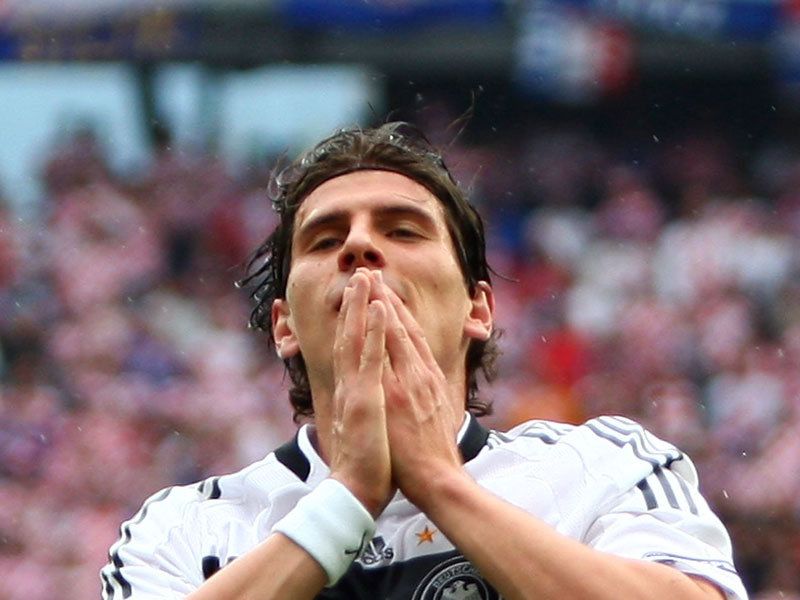 Life has not been easy for Stuttgart's Mario Gomez of late. And now his shame has gone public.
Last week while on international duty Gomez took a pounding in the German press, the Stuttgart forward heavily criticised for his international goal-drought that has seen him go 13 games without finding the net. This is despite seeing his teammates rack up 10 goals in just two matches against Liechtenstein. Some German journalists even went as far as to ask coach Joachim Loew if the player could see a psychologist to help lift his morale and get him scoring again.
Something far more potent may now be needed after Gomez's latest failure.
Appearing in the German ZDF Sportstudio for their prime-time "Saturday Night Football Show," Gomez took his position against a member of the studio audience for the show's famous ball-in-the-hole moment. The rules are simple, after six attempts each at putting the ball through the hole, the person who does so the most times is named the winner.
Nine times out of ten the footballers win. Gomez, as may have been expected, drew the short straw.
Failing to chalk up even one successful attempt, the confidence appeared to be draining out of Gomez live on air, culminating in a moment of sheer embarrassment for the professional striker.
Gomez's moment of shame can be seen here.
---
GAMBLING CAN BE ADDICTIVE, PLEASE PLAY RESPONSIBLY