The scariness continues! Mysterious men dressed in identical black robes were also at Juventus v Genoa [Pictures]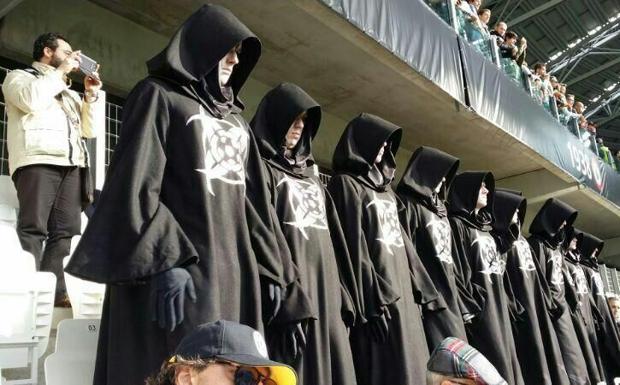 What the hell is going on?!
Scary scenes were spotted at Bayern Munich, Chelsea and also Juventus this weekend as groups of men dressed in identical black robes freaked the crap out of supporters who attended the matches.
Fans at the Juventus Stadium in Turin, just like at the Allianz Arena and at Stamford Bridge, spotted the men dressed in black hooded gowns with satanic looking symbols on the front on their clothes. The men capped off their freaky get-ups with whited-out faces complete with strange black markings.
Rumours are doing the rounds that the men were sent to games across Europe as part of a marking ploy for Samsung.
Pictures of the shit-scary mysterious men at Juevntus v Genoa can be seen below.
---
GAMBLING CAN BE ADDICTIVE, PLEASE PLAY RESPONSIBLY