The running battles between Lazio & Roma fans ahead of the Rome derby [Video & Pictures]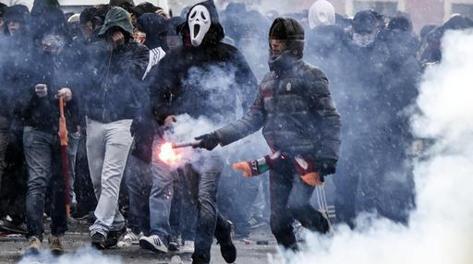 The Rome derby was an explosive affair on the pitch and the hours preceding Roma's 1-1 draw with Lazio also witnessed serious clashes between Ultras of both clubs.
In total eight fans from both sides were injured and Italian police made numerous arrests with scores coming later on in the evening after they had scanned security cameras for more evidence.
The flashpoint for the Ultras meeting was Ponte Milvio, the Milvian Bridge over the Tiber in northern Rome.
Lazio fans attacked Roma supporters on the Ponte Milvio and firecrackers were launched in the hours preceding the Rome derby.
There were also other incidents near the bridge with reports of fans attacking police.
The clashes then moved on to the car park of the Stadio Olimpico with a claim of Ultras attacking an ambulance, which is still yet to be verified.
Pictures above and below via Gazzetta dello Sport.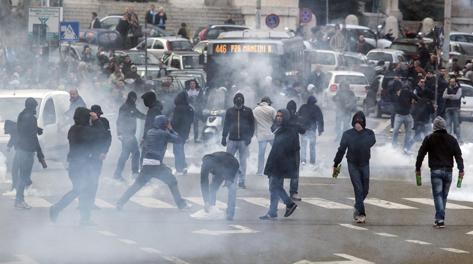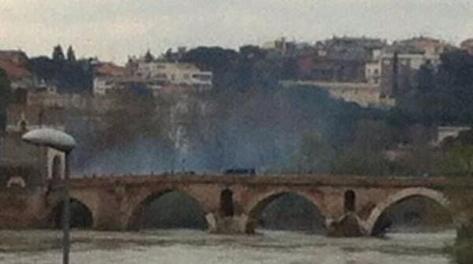 ---