The reverse scorpion kick own goal: Festus Baise (Sun Hei) v Citizen AA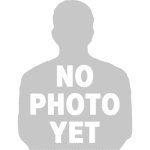 This is quite simply the best own goal you will ever see.
The details don't do the video much justice, it is simply an absolute must watch – when have you ever seen a reverse scorpion kick own goal that flies into the top corner before??!!
Sun Hei took on Citizen AA in the Hong Kong First Division on Friday and the latter ran out 3-2 winners but should have won more comfortably after taking a 3-0 lead with 16 minutes to go.
On 80 minutes, Sun Hei launched an attack down the right, when the cross came in Nigerian defender Festus Baise contorted his body to connect with the ball with a scorpion kick and the ball floated into the top corner.
Sensational stuff… If it had gone in the correct goal we would be describing it as one of the greatest goals of all time, instead it surely ranks as the best own goal ever.
The reverse scorpion kick own goal, scored by Festus Baise v Citizen AA can be seen here.
Update: We have located a better quality vid from a camera different angle…
Click here for more Premier League betting tips
---