The return of "Put Your Money Where Your Mouth Is"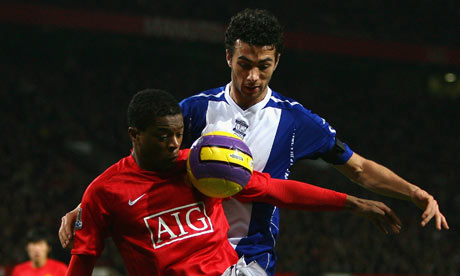 We're back!
Did you have a good summer? Did you manage to catch a tan and avoid an STD? Does your bank-balance now start with the letters OD? Whether you were able to answer "yes, yes, no," or not, help is now at hand as we once again share with you our top betting tips and hope to help flood both your and our slush-funds.
For those of you new to 101greatgoals, let us explain what this post is all about.
Running 101greatgoals is a pleasure, a joy and a lot of fun. But it also incurs real costs and bills need to be funded. That said, the purpose of this Betting page and post is to add another string to our bow which would not only offer more great content for you, our readers, but also offering us the chance to get some much needed lolly in the coffers.
In partnership with William Hill, the Betting page is aimed to deliver on two main fronts. The first, as you may have seen, is to offer match previews in which we aim to provide concise and informative predictions ahead of the big games each week. But we know this isn't enough. We know that to earn your respect we have to go the extra mile.
And so, we bravely chose to take on the challenge. Unlike most other sites out there, we wont just sit back spouting our nonsense opinions without committing ourselves to our opinions. Rather, we have decided to put our money where our mouth is to prove that we know what we're on about, with the bonus of winning money for real.
For the record, during the final months of last season when this column began, our tips earned readers over £200 profit from an initial £25 stake.
You have the ability to cash in on this gravy train and earn yourself some extra pocket money. All you have to do is join William Hill and bet along with us by registering here. Alternatively you can just carry on looking in from the outside, too scared to have a little fun, and watch us pile in the cash while you get none.
Enough waffle, onto the bets where once again we begin by investing £25 in our William Hill account.
While England kicks off this weekend, it's week two in the highest goalscoring league in Europe – the Bundesliga. And there are a series of mouth-watering ties including Bayern Munich's home match with Werder Bremen while the reigning champions Wolfsburg travel to Cologne.
Expecting there to be more than 2 goals in both matches (Bayern-Bremen is 1/2 while Cologne-Wolfsburg is 8/13) we are staking a £3 bet with the hopes of winning a £7.27 return.
Hoping to pick up some easy money on two home bankers, we head to Saturday's action in Ligue 1. PSG, after disappointing majorly last term, started the new year with a point at newly promoted Montpellier, and the Parisians will be aiming for all three points this weekend when they host Le Mans at the Parc des Princes.
After winning 2-nil on the road last weekend at Grenoble, title hopefuls Marseille entertain Lille at the Velodrome, with the Northern French outfit looking to bounce back after a surprise home defeat in week one at home to Lorient.
Backing a double home win of both PSG (4/7) and Marseille (8/13), the plan is to transform a £3 stake into a £4.62 profit.
Since football began, the opening day of the season has always brought surprise results in the Premier League. Last year Manchester United began the season with a goalless home draw against Newcastle, and this year Old Trafford welcome newly promoted Birmingham on Sunday.
Taking a higher risk to claim a higher return, we are willing to stake £1.50 on the Midlanders scraping an unlikely draw at 9/2, with the hopes of scooping an £8.25 return.
Click here for more Premier League betting tips
---