The proof that Hyde FC are better than Bayern Munich, kind of… [Picture]
It's possible to argue that Hyde FC are better than the reigning Bundesliga, German Cup and Champions League holders Bayern Munich. Ish.
Hyde FC have become many people's favourite second team this season after the Conference side have miserably picked up just one win in 34 matches.
With such an appalling record it's easy to write Hyde FC off as complete no-hopers, however one newspaper has shown that it's possible to construct an argument that Hyde are better than Pep Guardiola's Bayern.
See how the logic works below.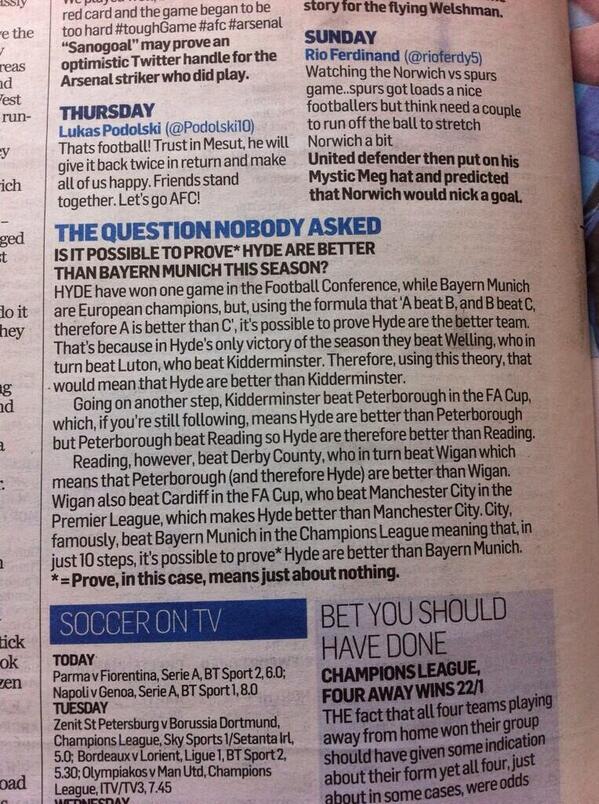 Best football betting tips & free bet offers
Click here for more Premier League betting tips
---