Den Bosch filmed with fake sheiks agreeing to axe coach, change club name & ensure no gay players are signed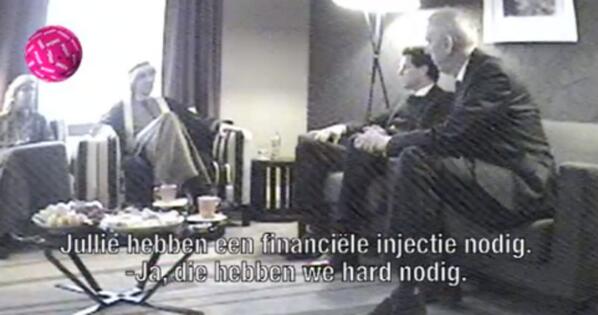 How embarrassing!
Dutch TV show PowNews wanted to investigate just how desperate football clubs in the Netherlands were for cash rich Arab sheiks to come in to help their domestic game, and so they set up a sting operation on two unsuspecting employees of FC Den Bosch.
Den Bosch are currently 14th in the 20-team second division in Holland.
In a shocking revelation, Den Bosch's officials seemed eager to sell the club's soul in exchange for the promise of Middle Eastern petrodollars.
During the secret filming of negotiations between the fake sheiks and club directors, the Den Bosch directors were candidly open to sacking their manager, changing the name of the club to Dragons Den Bosch, changing the colour of the kit, and receiving "black money" to fund transfers.
Most outrageous however was the agreement by the Den Bosch officials that the club would not sign any homosexual players in accordance with the sheik's wishes, while discussion was also open about stopping alcohol sales at the club and having separate entrances from men and women into the stadium.
Watch the incredible video of the secret sting operation against Dutch side Den Bosch below.
---