The Manchester United dugout has a classy Nelson Mandela message for Shakhtar match [picture]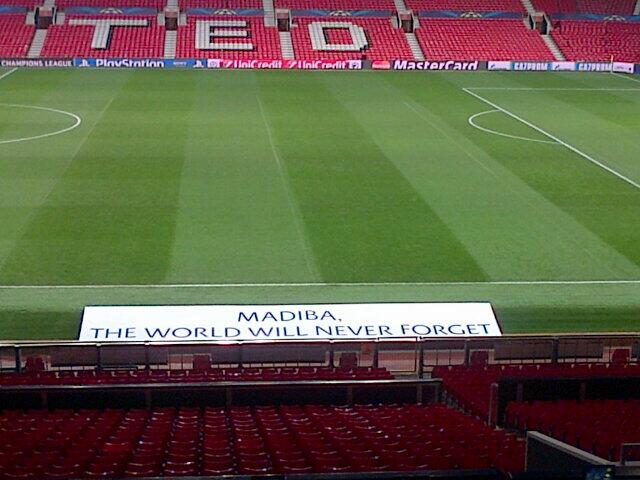 After a day in which the world and South Africa have mourned former South Africa prime minister Nelson Mandela, Old Trafford will also send a message this evening.
Of course, there are tons of Manchester United fans in South Africa who will no doubt appreciate this and two of Mandela's most iconic football pictures were alongside Sir Alex Ferguson and Cristiano Ronaldo.
RIP Nelson Mandela.
Picture via MUTV commentator Stewart Gardner.
---