The low-down ahead of the Champions League draw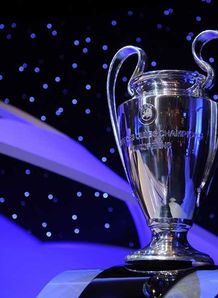 Tomorrow sees the much-anticipated draw for the first round of the knock-out stages of the Champions League, with the quarter-finals scheduled for the end of February, when the season moves closer to the business end.
Under the rules of the draw, group winners can only be paired up against runner-ups, while teams from the same country cannot be matched up and teams from the same group cannot face each other in the first knockout round.
With these regulations in mind, here is how the draw can break down for the Premier League teams:
Manchester United can face one of Inter Milan, Sporting Lisbon, Atletico Madrid, Lyon or Real Madrid.
Liverpool can play either Inter Milan, Sporting Lisbon, Villarreal, Lyon or Real Madrid.
Chelsea will play one of Barcelona, Panathinaikos, Bayern Munich, Porto or Juventus.
Arsenal will take-on either Roma, Panathinaikos, Barcelona, Bayern Munich or Juventus.
***
With the draw just around the corner, this video collates 10 of the best strikes from the Champions League so far.
---