The latest awesome Lionel Messi picture: Surrounded by 7 Rayo Vallecano players!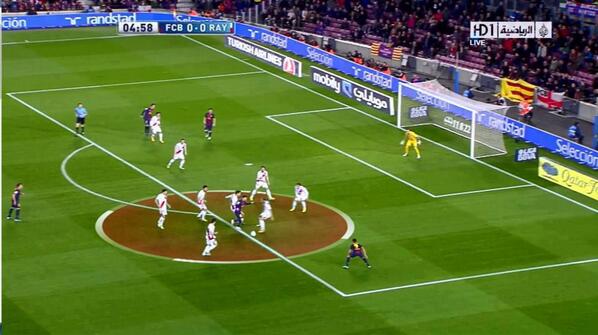 These pictures of Lionel Messi seemingly surrounded by opposition players are becoming common place during and after every match the Barcelona forward plays.
In the picture above, Messi is surrounded by 7 (!) Rayo Vallecano players with a further two in the box plus the goalkeeper.
Incredibly, we can only see four Barcelona players in the shot, which means there are seven elsewhere, with Rayo having just one player out of the picture.
As ever, Messi continued his incredible La Liga scoring run which now stretches all the way back to early November for the last time he didn't score in a league game.
Picture above via @MessiCR7Neymar & the two videos below are of Messi's brace against Rayo – his 20th goal of 2013, 42nd La Liga goal in 2012/2013 and 60th in total, in all competitions.
---