The Geordie Lass: "I cannot believe it man"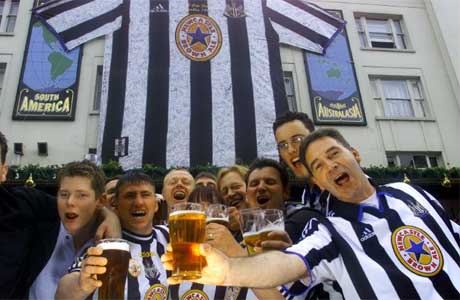 Sorry Newcastle fans to do this to you, but having seen numerous fan reactions to Alan Shearer's recent appointment one woman continues to get her face on the TV.
Who is this charmed female? Where does she get her hair done? And is she wearing Newcastle tracksuit bottoms to match her lovely cap and shirt?
The "Geordie Lass," as she has so be christened, managed to get her pretty face on Setanta, the BBC and local news repeatedly telling the camera "I cannot believe it" as her emotions sped into overdrive with the return of Super Al.
Playing up to many of the stereotypes of North-East women, Geordie Lass' TV appearances can be seen here, here (2 minutes in) and here.
Best football betting tips & free bet offers
Click here for more Premier League betting tips
---