The Gareth Bale Tuesday back pages: Crunch Talks & Levy will take £85m + a player
There were rumours doing the rounds on the social networks this afternoon that Real Madrid have promised Gareth Bale's agent, Jonathan Barnett, 5 million pounds if he can engineer the exit of the Welsh forward from Spurs.
So, it will come as little surprise that 3 of the biggest newspapers in England lead with the Tottenham talisman on their back pages on Tuesday.
First out the blocks this Monday evening was The Guardian who tell us Gareth Bale's representatives will hold "crunch talks" this week with Spurs chairman Daniel Levy.
Considering much of what The Guardian splash with on their back page was already in Monday's papers you wonder what the new angle is.
Although, it is becoming clear that Gareth Bale wants out at Spurs – despite the lack of quotes – after all the Welsh flyer or his representatives could end this saga pretty quickly if they wanted to.
Far more interesting, perhaps thanks to some wild imaginations are the Daily Mail and Daily Star.
The former suggest Levy will accept a mammoth 85 million pounds plus a player in exchange for Gareth Bale. We don't see which player Spurs want from Real Madrid, perhaps Angel Di Maria or maybe a cheeky move for Cristiano Ronaldo!
Finally, the Daily Star suggest Tottenham boss Andre Villas-Boas fears a long drawn out saga and is keen to bag the "mega fee" as soon as possible.
Despite the apparent wishes of AVB, this will be a long drawn out summer transfer saga… Daniel Levy doesn't know any other way…
Back pages of the papers below.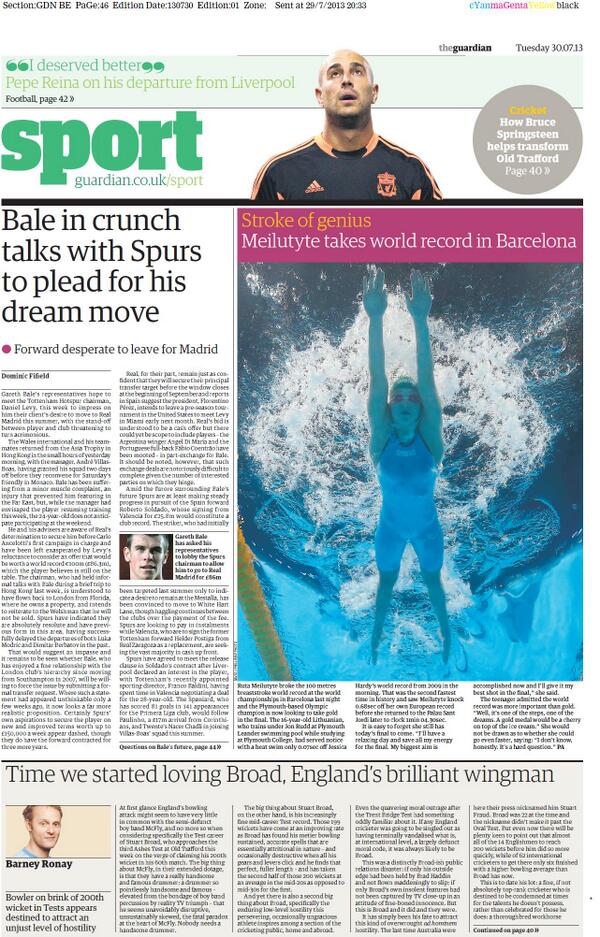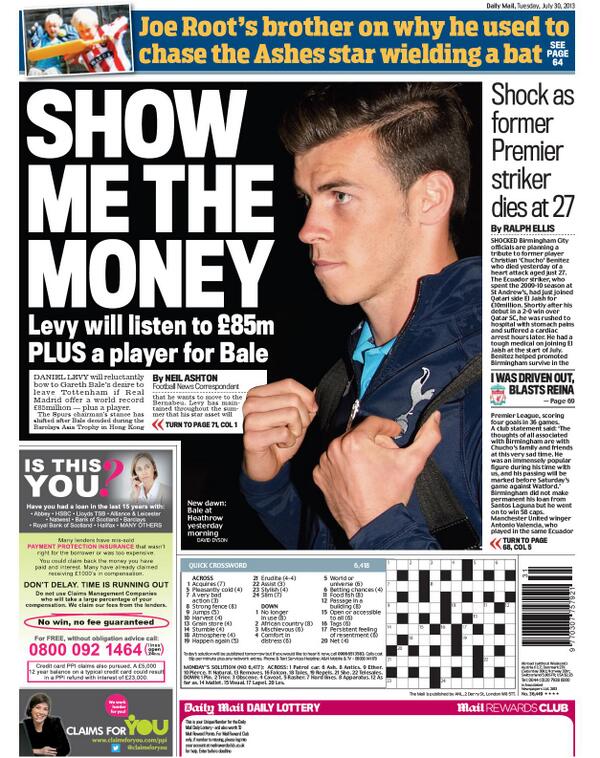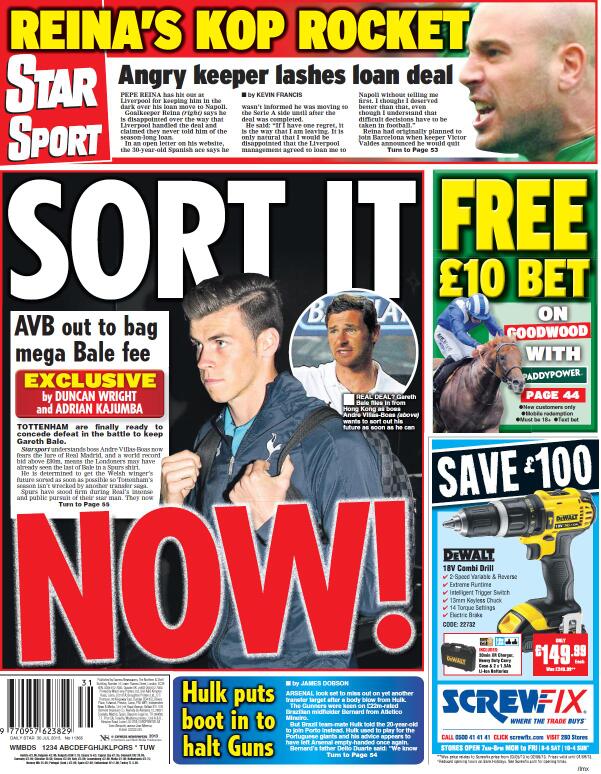 ---