The FA is giving Wilshere the finger! Gunner gets 2 game ban, Liverpool's Suarez & Spurs' Carr got 1 apiece
Arsenal fans have reacted badly to the news that Jack Wilshere has received a two game ban for his lewd finger salute during the Man City game.
Whilst Arsenal and Wilshere are willing to accept a charge from the FA, the two-game ban is being challenged following similar precedents down the years.
In December 2011, Liverpool striker Luis Suarez was slapped with only a one game suspension, while also being fined £20,000, after he made a gesture to home fans as he walked off the pitch following a 1-0 defeat at Fulham.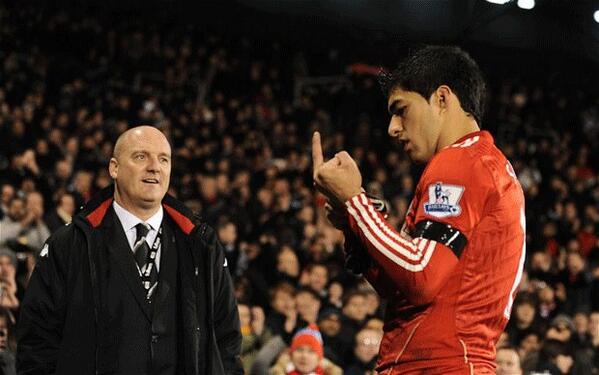 Interesting, during the Suarez case, the FA referred to a case involving the then Birmingham defender Stephen Carr, who also received just a one-game ban and a £10,000 fine for swearing at Aston Villa fans back in 2010.
---
GAMBLING CAN BE ADDICTIVE, PLEASE PLAY RESPONSIBLY