The Europa League quarter final draw in full [Picture]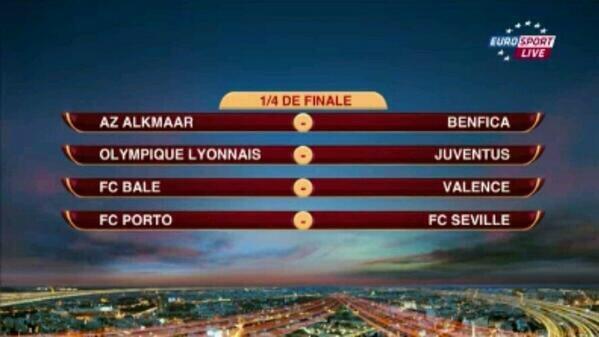 Tottenham were the final English team to be knocked out of the Europa League last night, beaten by an impressive Benfica side.
There are some very good sides in the last 8, with Juventus considered the favourites.
Lyon v Juventus promises to be a lively encounter.
The ties are to be played 3rd and 10th April.
Click here for more Premier League betting tips
---