If you are finding it a little difficult to get psyched for the FA Cup this weekend, the Old Firm derby in Scotland and the Milan derby in Italy should compensate. PSV-AZ in Holland could be a cracker and Barcelona may not have it all their own way at a rejuvinated Real Betis. And, the FA Cup has thrown up at least one mouthwatering tie.
Everton v Aston Villa, FA Cup, February 15, 2009
Goodison Park hosts probably the best FA Cup clash of the fifth round as the two surprise teams of the Premier League this season meet both hoping to take a major step closer to some silverware.
It has been some time since either of these two sides lifted a major trophy, Everton won the FA Cup in 1995 and Villa claimed the League Cup a year later. Judging by some of their performances so far this campaign they are both well equipped to go all the way in a competition which Portsmouth proved last season can be won by a team from outside the "Big Four."
If the league match in December between these two teams is anything to go by this could be an absolute cracker. Villa's 3-2 win was one of the games of the season so far culminating in a breathtaking finish that was a catalyst for Martin O'Neill's side to push on in their quest for a Champions League spot.
Everton will feel that they can beat anyone after seeing off Merseyside rivals Liverpool in the last round. During the past few weeks, David Moyes' side put in three very creditable performances in against Liverpool and followed it up last weekend with a comfortable 3-0 victory over Bolton.
Two-goal hero Jo however is not available to face Villa as he came on as a substitute in Manchester City's shock 3-0 defeat to Nottingham Forest in round three. As a result, Tim Cahill is likely to start up front and despite Villa's defensive strength aerially, one can never count out the likes of the Australian, Marouane Fellaini and Joleon Lescott getting on the end of something in the penalty box.
Nevertheless, Villa are riding high and their recent away form has been nothing short of sensational – seven successive victories away from home following their 2-0 win at Blackburn.
Much praise is beginning to be heaped on the likes of Curtis Davies and Brad Friedel for what is looking like a fine defence but Villa's attack is really now starting to get the pulses racing. James Milner is now showing some fine form (he scored a cracker at Ewood Park last week) whilst Agbonlahor and Young have been sensational all season.
Add to the mix, the returning John Carew who missed a couple of months due to injury and the shrewd signing of Emile Heskey and Villa have enough firepower to beat anyone. If anything, as their league record proves, their attacking players are most suited to playing away from home.
This game has all the makings of a classic cup tie, Everton have home advantage and a whole lot of belief following Dan Gosling's heroics whilst Villa are high on confidence and well equipped.
This one might need a replay at Villa Park.
101gg predicts: Everton 2 – Aston Villa 2
Celtic v Rangers, SPL, February 15, 2009
If former Barcelona midfielder and current Celtic player Mark Crosas is to be believed, the Old Firm derby is a bigger game than the "El Clasico" between Barcelona and Real Madrid.
Some will treat this opinion with skepticism as there is little doubt which game contains the greater players, nevertheless Celtic-Rangers is always the highlight of the SPL and guarantees a full-blooded match full of passion.
So far this season, bragging rights have gone to the away side in games between these two Glasgow giants. Rangers ran out 4-2 winners at Parkhead at the end of August whilst in late December Celtic turned the tables thanks to a Scott McDonald goal at Ibrox.
Following their win over Rangers, it had appeared that Gordon Strachan's side would run away with the SPL title and continue their grip on Scottish football.
However they have had a patchy run of results, winning just one of four league games. In the same period Rangers have won three out of four in the SPL and have unveiled John Fleck, a 17-year-old described as the "Scottish Wayne Rooney."
Nevertheless Celtic have the edge going into this match as they are two points clear at the top of the SPL at the moment and would fancy their chances with a five point lead going into the back end of the season.
Celtic have though kept the sports pages busy in recent days with news of a fight between Aiden McGeady and Artur Boruc suggesting all is not well behind the scenes.
Rangers will be hoping to take advantage and Kris Boyd, the top goalkscorer in the SPL, who has not scored in an Old Firm clash will be desperate to get on the scoresheet.
It isn't easy predicting these encounters, on paper Celtic would appear to have some attacking players that Rangers may struggle to contain, the likes of McGeady and Shunsuke Nakamura are top class players. Yet, Rangers have an unknown quantity in Fleck and some quality themselves thanks to the likes of Pedro Mendes and Kenny Miller.
101gg predicts: Celtic 2 – Rangers 1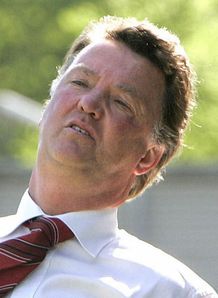 PSV Eindhoven v AZ Alkmaar, Eredivisie, February 14, 2009
Going into this game, the difference between the two teams is 15 points with AZ Alkmaar running away in first in the Eredivsie. At the start of the season most pundits predicted PSV would continue their dominance of the Dutch league after winning it for four consecutive seasons. Instead, this game is likely to be between the current and future champions of Holland.
PSV have picked up their form over the last two months – their last league defeat was on the 16th of November (1-4 v Ajax). Since they have claimed six wins and five draws and look a different proposition since coach Huub Stevens departed a few weeks ago. The Eindhoven club are now fourth just a point behind Ajax.
One of the players to have played a big part in PSV's progress recently is new signing Ola Toivonen, claiming three goals and three assists in just four games. However, since Toivonen was sent off in PSV's 5-3 Eredivisie victory against Volendam for allegedly elbowing defender Tim Bakens, the Swedish forward will miss the game and the next one too, due to a decision by the Dutch FA.
During the last three games PSV have scored 11 goals and let in just three. With all their young attacking players (Otman Bakkal, Nordin Amrabat and Balazs Dzsudzsak) they will definitely be a threat against AZ. Their key player will be Ibrahim Afellay, arguably the most creative Dutch player in the Eredivisie who has scored 11 goals and added 3 assists in an explosive season and is unlikely to stay in Eindhoven for much longer.
Arguably AZ are the in-form team in all of Europe during the last three months. Louis van Gaal's side have picked up 11 consecutive victories. There last defeat came in just the second league game of the season and in 20 games since then they have won 18 and drawn 2.
AZ have quality players throughout their side. Starting with 21-year-old goalkeeper Sergio Romero considered one of the best players in his position in the league.
In the middle of the field there is Stijn Schaars and Demy De Zeeuw and AZ has some great attacking players. Moussa Dembele from Belgium has had a great season but most of the goals AZ have scored this season have come from two players: the 23-year-old Brazilian striker Ari (9 goals) and the top goal scorer in the top division in Holland, Mounir El hamdaoui, with 18 goals and five assists this season.
The 24-year-old Moroccan striker has caught the eye of some big clubs in Spain and England, and it will be very surprising if the player that was chosen as the best player in the first half of 2008/9 in Holland will stay at AZ next season.
In the first meeting between these two teams, AZ won 1-0 (their first victory of the season) Maarten Martens scored the winning goal.
101gg predicts: PSV 2 – AZ 2
Real Betis v Barcelona, Primera Division, February 14, 2009
Spanish league leaders Barcelona face a tough test on Saturday, away to resurgent Betis.
Pep Guardiola's side will be aiming to secure their 11th straight win and will be without captain Carlos Puyol, who suffered from a pulled muscle in his left thigh. Guardiola will also hope that all his international players will come back safely from their national teams' matches, in a game that could be much tougher than initially expected.
"It will not be an easy game since Betis have improved their play and results recently," Guardiola said ahead of the match, and he's right. The return of Ricardo Oliveira made a huge impact on Betis, who won 2-1 against hated rivals Sevilla in the last round, with Oliveira scoring the last goal and leading his team to seventh from bottom, their highest placing all season.
"Barcelona will be the overwhelming favorites, but we are playing on our own ground and this means we can fight back," claimed Oliveira, who returned to the club he left in 2006. Oliveira added this week: "If we have a good day we can win. It had been many years since Betis had beaten Sevilla, but we managed it, and we can do the same against Barcelona."
In terms of tactics, Betis will probably continue with its 4-5-1 formation to try and stop Barcelona's fantastic two forwards on the wings – Thierry Henry and Lionel Messi. Talented Sergio Garcia will play on the right flank with Mark Gonzales on the left, and versatile Achille Emana supporting them. Mehmet Aurelio and Arzu will form the defensive midfield.
It's hard to see how two not so strong players such as Sergio Garcia and Gonzales can face the incredible Barca attack, as fullbacks Juanito and Melli will need a lot of support from them. Therefore Emana's role will be extremely important in this game. A good performance could stifle Barcelona's passing game and with a decent performance by Oliveira in the attack, Betis can make Barcelona's life very difficult.
101gg predicts: Real Betis 2 – Barcelona 3
Inter Milan v AC Milan, Serie A, February 15, 2009
Since Inter are seven points clear at the top of Serie A, don't believe Jose Mourinho and Carlo Ancelotti's attempts to play down the pressure and importance of the coming derby, the outcome of this match will have a crucial impact on the title race.
Inter are seven points ahead of Juventus and eight points in front of Milan. Jose Mourinho's side know that if win they this derby, they are on their sure way to the Scudetto. Mourinho is quite sure his team will emerge triumphant, arguing that the only reason they lost the first match against their city rivals, was due to Nicolas Burdisso getting himself sent off, ruining his game plan.
Zlatan Ibrahimovic and Adriano will likely lead the Inter attack, spearheading a 4-4-2 formation, with the intention of pressurising AC Milan's veteran and somewhat fragile defence. Zlatan's place is assured, but as for Adriano, Morinho really wants him to play, but the Brazilian troublemaker is in doubt as he hasn't played for the Nerazurri since January 25, and there is much speculation about his fitness to play 90 minutes if needed.
AC Milan are desperate to repeat their performance in the first derby of the season, which they won 1-0, to have any chance of overhauling Inter at the top of the table.
The Rossoneri's biggest concern from the draw against Reggina last weekend is the injury to star player Kaka. The magnificent Brazilian has fractured his left foot and will miss this game. His absence will provide a big headache for Ancelotti as Kaka has scored 11 goals this season and is the heartbeat of the AC Milan team.
In his absence Pato is set to carry the scoring burden as the other Brazilian Ronaldinho will replace Kaka in the starting eleven in Ancellotti's regular 4-3-2-1 formation. "Roni" started the game against Reggina, for the first time in four matches, but the Rossoneri remember that it was actually the buck-toothed Brazilian who claimed the winning goal against Inter in September.
The famous San Siro will be packed on Sunday for this eagerly awaited clash which is AC Milan's last chance to close the gap between them and their hated rivals to only 5 points. With both teams jam-packed with attacking talent (Ronaldinho, Pirlo, Beckham, Pato, Ibrahimovic, Adriano, Stankovic) and the desire to win the game for the Scudetto and the fans this match-up will be worth watching.
Keep an eye on: Zlatan Ibrahimivic has scored 60 per cent of inter's goals this season and Mourinho knows that without "Ibracadabra" he wouldn't be leading the table. Arguably the best striker in the world today and Milan should really keep a close eye on him as he is Inter's number one goal threat.
Alexandre Pato has scored eight goals in the last nine matches, the Brazilian wonder kid is in great shape, and with the absence of Kaka, the youngster will have to help Ronaldinho and shine if Milan is to win.
101gg predicts: Inter Milan 1 – AC Milan 0
---