Does anyone else get the feeling that Liverpool and Chelsea will play out a draw on Sunday as Manchester United's march to the title gets that little bit easier? Aside from the clash at Anfield, probably the game of the weekend in the Premier League is at St James' Park on Sundey and there are some other games worth watching, including the small matter of the final of the Africa Under-20 Championships.
Liverpool v Chelsea, Premier League, February 1, 2009
One man will feature very heavily in the previews of this match and it isn't Frank Lampard, John Terry, Steven Gerrard or Fernando Torres. Neither will it be Brazil's former World Cup winning manager Luiz Felipe Scolari.
Rafa Benitez is the man on the chopping block at the moment for seemingly derailing Liverpool's title challenge with a number of strange decisions and a rant that seems to have spectacularly failed.
The Spanish waiter's now infamous "rant" came prior to the Stoke game – Liverpool's first Premier League game of 2009. As has now become "fact," since then the Merseyside giants have drawn all four games, including two 1-1 draws with rivals Everton and seen Manchester United take top spot in the Premier League.
More than anything though these results can be put down to individual mistakes – especially the set-piece goals conceded in the games against the Toffees. After all, Benitez doesn't actually play the games. But, he is beginning to make some strange managerial decisions which are only heightened by the Robie Keane situation.
If Liverpool do fail to win the league this season, the Spaniard will be criticized for not building a creative enough side to win the Premier League. Albert Riera and Dirk Kuyt are not of the same level as the attacking players at Manchester United and the Liverpool full-backs seemingly never make much impact on a game.
To illustrate this point, the Reds have scored just 18 goals at Anfield in the league this season, a total bettered or equaled by six other teams. It is further put into perspective by Newcastle, undergoing a horrible season having scored the same number of goals at home.
Five draws at Anfield in the league will also give Chelsea some much needed confidence ahead of a crucial fixture for Scolari who has failed in all the games his side have played against the other members of the "Big Four" this season.
Chelsea have also failed to find the right creative attacking balance in their side. They labored to a win at home to Middlesbrough on Wednesday with Deco and Drogba starting on the bench. The longer the season goes on, the decision by Real Madrid to send Robinho to "Middle Eastlands" is looking more and more costly.
Just like last season however, Chelsea's title challenge somehow remains alive as they cling to the coat tails of Manchester United. Nevertheless, the suspicion remains that the club are no longer the dominant force they once were in English football and Roman Abramovich's financial losses and interest in the club is slowly being mirrored by a bunch of veteran players.
Whilst games between these two sides in recent years have been dire, Liverpool could well charge out the blocks looking for a crucial victory and a statement of intent following some disappointing results. Chelsea are also not afraid to attack away from home and the comparison between Liverpool's ultra-defensive full backs compared to Bosingwa and Cole who usually bomb down the wings should be intriguing.
There are simply too many good players and so much at stake that this has all the makings of a cracker. Hopefully.
101gg predicts: Liverpool 2 – Chelsea 2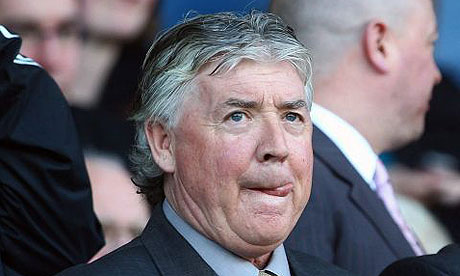 Newcastle v Sunderland, Premier League, February 1, 2009
Whilst many clubs have been labeled as in "crisis" this season, developments in recent days have put that description firmly on Newcastle United. A major club seemingly hurtling towards the Championship as the club falls apart on and off the pitch.
The Toon have had a disastrous spell since beating Tottenham on December 21, 2008. Since then they have lost all their Premier League games bar one, which they drew with West Ham and it is difficult to see where their next win will come from.
The last week was simply disastrous. It started with a 3-0 defeat to Blackburn, at the hands of former boss Sam Allardyce. This was followed up on Wednesday night with a horrible performance at Manchester City that saw both Joey Barton and Michael Owen leave the field with long term injuries.
To add to the gloom at St James' Park, Shay Given is almost certain to leave before the end of the January transfer window. And Joe Kinnear spoke publicly of the fire financial situation Mike Ashley now finds himself in. The former Wimbledon manager bemoaned the fact that he was only "just about" able to continue to pay the club's wages.
The mounting problems at St James' Park should inspire a Sunderland side bouyed by their midweek win over Fulham and Kenwyne Jones' decision to stay at the Stadium of Light until 2013.
With a settled strike force of Djibril Cisse and Jones alongside some impressive performers in midfield and at the back, Sunderland may not have a better chance to win at Newcastle for a long time. As well as ease their own relegation fears.
This Tyne-Wear derby should be nicknamed the "desperate derby," with all the off-field issues at Newcastle and the lengthening injury list it is almost impossible to see the home side producing a good result.
101gg predicts: Newcastle 1 – Sunderland 2
The African Under-20 Championship Final, Ghana v Cameroon, January 31, 2009
After edging South Africa in a seven-goal thriller, Ghana will count on its marvelous strike force when it tries to conquer Cameroon in Sunday's final of the African Youth Championship at Amahoro stadium, Kigali, Rwanda. Surprise package Cameroon, who claimed a 2-0 victory over title contenders Nigeria in the semi final, will try to stop Ghana's goal scoring machine Ransford Osei (pictured) and win the cup for the second time in their history.
The Junior Lions boast a squad with powerfully built players who are not willing to concede anything on the pitch. Their strength lies in team work and the ability to defend against strong attackers. But against Ghana they will have to cope with the dazzling speed of Ransford, who scored five goals in four matches so far and has already been hailed in Ghana as a national hero.
Ransford already has his fair share of successes in the past. He scored six goals and provided three assists as a member of the Ghanaian team that finished fourth in the FIFA Under-17 World Cup in 2007. He won the silver shoe in that tournament as the second best goal scorer. Ransford already recorded one appearance with the Ghana senior national team, and recently moved to Israeli side Maccabi Haifa on a five-year contract, in a deal worth around $1,000k.
So what makes Ransford such a huge talent? It's not only amazing pace and movement without the ball as a supporting striker in the center or on both wings. It's also not only the cool finishing, magnificent technique, perfect positioning in the box and heading ability which is far above average for a player of his size. It's his passion and great attitude towards the game that makes this young footballer such a huge talent.
Ransford landed in Israel as early as August, but was not allowed to play for Haifa since he was under 18 years of age. But he waited patiently until recently, trained as hard as anyone can be and proved Haifa's heads that he is a player who's worth investing in. He proved maturity in recent months, true professionalism in life in and outside of football and charmed everyone at the club.
Now, Ransford will try to score against Cameroon and help the satellites win the title. His amazing skills must have caught the eyes of many scouts in this tournament. Some more experience with Maccabi Haifa and the Ghana national team, and we could pretty soon see Ransford playing for a top club in Europe.
Another player who can cause major damage to Cameroon is Andre Ayew. The son of the famous Abdei Pele and another promising striker/left winger, who is owned by French side Olympique Marseille. Ayew is also an extremely fast player, a type the Cameroonian defense might have problems dealing with. The Junior Lions, who had an awful tournament back in 2007 and started off this tournament rather timidly, are very ambitious to win the cup this time.
"People should go and tell Ghana that they will have a very rough evening on Sunday. They have nowhere to escape to. They will have a bad outing that they will never forget," the Cameroonian coach Alain Wabo said after his side beat Nigeria.
"We will teach Ghana some lessons, because I know how they play and I have studied all their video tapes," Wabo added. "They (Ghana) play like Nigeria and we know how to deal with those tactics. Ghana will be in bigger problems than Nigeria."
101gg predicts: Ghana 3 – Cameroon 0

Ajax v Heerenveen, Eredivisie, January 31, 2009
Following their 1-0 defeat to Groningen last week, Ajax are now six points behind AZ Alkmaar at the top of the table and they will be aiming to get back on track against Heerenveen. Not only to close the gap at the top of the table but to get their revenge on their 5-2 defeat at Heereneveen in the first game of the season.
For Ajax, both Bruno Ramon Silva and Rasmus Lindgren, who both missed the game last week due to small injuries, will be available for Van Basten. Dario Cvitanich who was suspended after a red card against NEC, will also return. The Croatian striker is in a great form and in his last three he has claimed five goals and added one assist. It is not clear whether Eyong Enoh will be fit for the match after he injured his thigh two weeks ago.
Ajax underwent several of changes during the January transfer window, releasing Klaas-Jan Huntelaar (Real Madrid), goali Hans Vonk (Heerenveen) and Dennis Rommedahl (NEC). They also signed Rob Wielaert from FC Twente.
SC Heerenveen are coming into this game from fourth place, six points behind Ajax, on the back of winning three games in a row in the league (against FC Groningen, Feyenoord and Roda).
Heerenveen also made several changes during this window, besides Hans Vonk, they brought Patrik Ingelsten from Kalmar FF and released Cecilio Lopes on loan to FC Dordrecht.
Heerenveen are a talented team with several good players, one of them is Roy Beerens, a young right forward that has already scored seven goals this season (one in the first meeting against Ajax) and add six assists.
Ajax will also be wary of Danijel Pranjic, who is the second top goal scorer in the league with 14 goals this season from a left-sided attacking midfield position. The Amsterdam club should know all about the Croatian as in the first match between these two sides he claimed two goals, one of which was a penalty.
101gg predicts: Ajax 3 – Heerenveen 1

Rennes v Toulouse, Ligue 1, January 31, 2009 & Bordeaux v Lille, February 1, 2009
Two intriguing games form part of the fixture list in the top flight in France this weekend. The first one is on Saturday between two teams having great seasons in Stade Rennes and Toulouse FC. The second is a top of the table clash between Bordeaux and Lille.
Stade Rennes are in fourth place, five points behind Lyon and are one of the surprise teams of the Ligue 1 season so far. Besides Mickael Pagis, the veteran having an amazing season with six goals and three assists so far, Rennes have a gifted young striker in Moussa Sow.
This 23-year-old, Senegalese player is in the midst of his breakthrough season after playing for CS Sedan Ardennes last season in Ligue 2 when he scored six goals in 30 matches. This campaign he has already scored the same number of goals in just 21 games. Sow has very strong shots from distance, is quick and can play on both wings besides playing as a striker.
Toulouse FC are in fifth place, with the same amount of points as Rennes, and are having a good season thanks to their striker who is for now, the Ligue 1 top goal. Andre-Pierre Gignac is a highly rated striker, with13 goals this season. This week he extended his contract at Toulouse, signing a one-year extension with the club until 2012.
In the clash between Rennes and Toulouse, we can expect the team that loses to struggle to keep pace with the top teams in France.
The second clash is even more interesting, the game on Sunday is a meeting of the two best attacking and attractive teams in France this season.
Bordeaux, who always seem to be in second place in France, have captured their natural position with 41 points, just a point and place behind leaders Lyon. Besides Fernando Cavenaghi, who has continued his good form of last year (12 goals in all, including three in his last four), it is Yoann Gourcuff who has stolen all the headlines.
The talented attacking midfielder is on loan from AC Milan, but the French team can buy him at the end of the season for 15 million euros, a sum that would appear to be realistic according to his play up until now this season. Gourcuff has claimed seven goals and another eight assists and is in excellent form with two goals and three assists in his last three matches.
He was chosen as the Best Young Player of 2008 by France Football and newspapers all over Europe are still purring over his recent goal against PSG – arguably the best goal scored anywhere in Europe this season.
Lille are in seventh place, six points behind their opponents and still with dreams of winning the title. They are a team composed of several talented players including the young starlet from Belgium Eden Hazard as well as Ludovic Obraniak, Adil Rami and maybe the best left-sided attacking midfielder in the league: Michel Bastos.
The 25-year-old Brazilian has among the best statistics in Europe over the last two months. Since the middle of November he has scored five goals and provided six assists in just seven matches. Bastos is being watched by several big clubs in France and outside. He believes Lille can be as good as Lyon, Bodeaux and Marseille, so he could well see out his contract until 2012.
101gg predicts: Rennes 1 – Toulouse 1 & Bordeaux 3 – Lille 1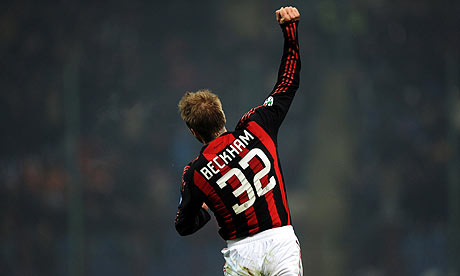 Lazio v AC Milan, Serie A, February 1, 2009
Struggling Lazio are now in 10th place in Serie A, and this coming Sunday in the Stadio Olimpico, they will meet improving AC Milan, who seem to have improved markedly since the arrival of David Beckham and now winning the Scudetto is a distinct possibility.
Lazio are in poor form, without a win in three matches, including two defeats in a row and there is pressure building on Delio Rossi. The Rome giants will have to rely on their main strength, their attack which includes three great talents.
Tommaso Rocchi has claimed five goals this season, Goran Pandev eight and the fabulous Mauro Zarate has eight goals and six assists to his name. In Rossi's 4-3-3 formation thoese three players are crucial, as they are the only ones, along with Ledesma who can create chances as well as score them.
Lazio will have to manage without the banned Fabio Firmani and Pasquale Foggia, but besides them, will have a full squad to choose from, and nothing but a win will be acceptable for their increasingly angry fans.
For the Rossoneri, things are improving thanks to a run of five matches without defeat, just two points behind Juventus and eight behind leaders Inter. Diego Milito's late goal was real blow on Wednesday night and cost Milan two points but they seem to be starting to click.
Since the arrival of David Beckham to Milan, the team has improved, as he seems to successfully fill the gap in the center/right position of midfield after Rino Gatusso's season ending injury. In addition, Alexandre Pato is really starting to show why he is considered a wonder kid with seven goals in his last six matches.
Carlo Ancelotti's side will miss the banned Mathieu Flamini and captain Paulo Maldini as well as injured Kaladze, Nesta, Gattuso and Borriello. Ancelotti will likely play his regular 4-3-2-1 formation with the ambition to claim another win, and wait for Inter and Juve to slump, as they truly believe that another Scudetto is still in reach.
101gg predicts: Lazio 1 – AC Milan 2
---