All eyes this weekend will likely be focused on the team sheet prior to the AC Milan-Fiorentina clash on Saturday night to see if Kaka is still an AC Milan player. But, there are some other key games in Europe and around the world in the coming days, not least a relegation six-pointer at White Hart Lane with more sub-plots than should be possible, the Gulf Cup final and a match-up between two French teams punching well above their weight.
Tottenham v Portsmouth, Premier League, January 19, 2009
The likely plot lines and possible scenarios of this clash between Spurs and Portsmouth are too numerous as players and managers from both sides enter into a match with a whole load of history affecting some of the main protagonists.
When Harry Redknapp made his move from Fratton Park to Spurs this was always going to be a game to look out for and this has been further enhanced by developments since 'Arry's arrival.
This will of course be Jermain Defoe's first home game back at White Hart Lane following his return to Spurs, the England striker will be eager to score after missing out on extending his formerly incredible record of always scoring on his debut at the JJB last weekend.
Redknapp's move has also ensured that a familiar face to Spurs fans is now in charge of Pompey. Tony Adams could well be jeered nearly as much as Sol Campbell with his strong Arsenal connections and of course his famous goal in the 1993 FA Cup semi final against Tottenham.
Sol Campbell brings yet another angle to this game as he will likely receive his usual welcome from Spurs fans, how the police investigation into the Tottenham fans who abused him at Fratton Park earlier on this season will affect the mood of the crowd will be intriguing.
As a footnote it is also worth pointing out that Younes Kaboul, Sean Davis and Peter Crouch all spent time at Spurs whilst Joe Jordan was also part of the management team at Pompey.
With all of the soap opera angle out the way, we can move on to the actual football which promises to be a true relegation battle as this has all the makings of a six-pointer if both sides current form is anything to go by.
Spurs haven't won a league game since early December, away at West Ham and if anything their cup form has simply left them with more games and false expectations after some flattering wins against weak opposition.
Despite lacking much attacking threat Spurs can still feel they could grab a crucial three points and go level with Pompey on Premier League points as Tony Adams' side have lost their last four games in the league.
Without Lassana Diarra their central midfield looks pretty weak and even Spurs' famously soft centre may be able to cut through Pompey.
101gg predicts: Tottenham 2 – Portsmouth 1
Barcelona v Deportivo La Coruna, Primera Division, January 18, 2009
Deportivo La Coruna arguably have one of the hardest tasks in Europe this weekend, as they travel to the Nou Camp to stop the in-form team in world football.
La Coruna were looking in good form either side of the winter break in La Liga as they claimed a 4-1 victory over Recreativo and then won at Getafe.
But then they came up against Sevilla in three consecutive games in La Liga and the Copa Del Rey. Deportivo were on the receiving end of three defeats including 5-1 aggregate defeat in the cup and now they can concentrate on their league form.
They are fairly well placed going into this match, in seventh, just four points off a Champions League place. However, Barca's home form has been incredible, having won seven, drawn two and are undefeated at the Nou Camp this season.
Pep Guardiola's side continued their impressive form with a second-leg win over Atletico Madrid where Andres Iniesta produced a fabulous weaving run for Eidur Gudjhonson's winner.
Guardiola has spoken of the importance of team spirit ahead of this match: "This (team) spirit is the only thing we cannot lose. We all feel we have a part to play in every match and every competition and that is a very good sign, but we know we have to keep going from game to game and not let ourselves relax."
In truth though in this game, Guardiola's side are going to have to make their famous right side count. The double act of Dani Alves and Lionel Messi have been in incredible form this season, but on Saturday night they will come up against Deportivo's left side which contains to fabulous up-and-coming players.
Brazilian left back Felipe Luis at just 23 is one of the best defenders in Spain and his battle with Messi will be intriguing. In front of him will be Mexican Andres Guardadoe who is another pacey player.
The battle down this side of the pitch could be electric and could well decide if Barca take another three points to what is looking like their victory parade to the Primera Division title.
101gg predicts: Barcelona 3 – Deportivo La Coruna 2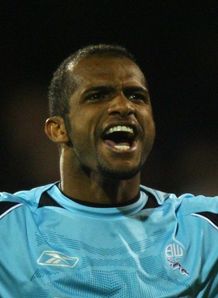 The Gulf Cup final, Oman v Saudi Arabia, Gulf Cup final, January 17, 2009
After losing the last two Gulf Cup finals, Oman will be looking to make it third time lucky in Saturday's final when they meet local powerhouse Saudi Arabia. Oman, who are hosting the current edition of the tournament, beat Qatar 1-0 in the semi final, while Saudi Arabia defeated nine-time champions Kuwait by the same score line in the other semi-final.
Oman's star goalkeeper, Ali Al Habsi, has kept a clean sheet in every match this tournament and seems to be in wonderful form. "It's fantastic, just a fantastic feeling," Al Habsi said after Wednesday's match. "Hopefully now we can go without conceding any goals in the whole tournament. This is the most important thing. Now we are through and if we can win the final it will be a great feeling."
A packed crowd is expected to support Oman in the final. Oman coach Claude Le Roy said after the win in the semi-final that he believes a victory in the final is achievable: "It was a big game and we put in strong show, especially in the first half. I hope to carry on this form and win on Saturday."
If Saudi Arabia wins the title it will boost their confidence ansd will help them in their preparations for the World Cup qualifying matches. The team looks in good shape, and Naser Al-Jowhar, the Saudi coach, proved once again that he can do the impossible and that he is not an emergency coach or a replacement. He proved to all critics that he could lead the Saudi team to the Gulf Cup victory.
A player to watch in this game is Saudi star midfielder Tayseer Al-Jasim. The 24-year-old playmaker of Al Ahly Jeddah is in great form, having recorded three assists so far in the tournament. Besides Al-Jasim, there is star striker Yasser Al Qahtani who will try to leave his mark on the game. The influential striker said this week that he's ready for a European move, and it will be interesting to see him in the final against Al Habsi.
101gg predicts: Oman 2 – Saudi Arabia 1
OSC Lille v Stade Rennes, Ligue 1, January 18, 2009
This game, besides bringing two of the surprise teams of the season, is a clash between the best left-sided attacking player in the league against one of the best right backs in the top French division.
For those either going to the game or tuning in on television, the confrontation between Michel Bastos and Rod Fanni should be one of the most important.
Stade Rennes will be looking to continue their good form in recent years as they have established themselves as UEFA Cup contenders in France. This season they have only lost once, (to Grenoble, over fine months ago) and following their big 3-0 win over Lyon in October there has been much belief running through the side. Rennes are just two points behind leaders Lyon and are well in the running for a Champions League place at the end of the season.
They will have to keep an eye on Michel Bastos, who has been in incredible form this season. The responsibility to pick up Bastos will fall to Rod Fanni, a 27-year-old defender considered to be one of the best right backs in Ligue 1. He relies on his physical playing style and is an attacking minded defender.
Fanni can also play as a right midfielder or in the centre of defence, he made his debut for the French national team several months ago thanks to injuries to Willy Sagnol, Francois Clerc and Bacary Sagna in the right side.
In the last few weeks it has been claimed that OL had contacted him through his agent, but the player said that he would like to finish this season with Rennes. Lille are also well placed in the league, just five points behind Rennes so this is a crucial game for both teams.
101gg predicts: Lille 3 – Rennes 1
Lazio v Juventus, Serie A, January 19, 2009
Last weekend was a fantastic one for Juventus, whilst both Milan teams could only draw, they were victorious at home to Siena and realistically look like being the main challengers to Inter for the Scudetto.
There is much to be positive about for Claudio Ranieri's side at the moment. Alessanrdo Del Piero has claimed his career record already this season of goals from free-kicks, with six so far and Gianluigi Buffon made his comeback in the midweek Coppa Italia win over Catania.
Juventus have also won five out of five since losing to Inter in November. The depth of their attacking talent was shown in the 3-0 win over Catania when Sebastian Giovinco claimed one of the goals and the fact that he struggles for games proves just what quality there is in the Juve attack.
But Lazio will be no pushovers and they are full of strength throughout their side. The Rome club will also be eager for the win as they are only four points behind AC Milan and a Champions League position is well within reach.
Major names to look out for include Modibo Diakite who apparently rejected a move to Arsenal this week and Mauro Zarate who could well make his spell at the Stadio Olympico permanent soon.
Another player Juve will have to watch out for is Christian Ledesma a central midfielder of real quality. It has emerged this week that he is a target for Marcelo Lippi to call up into the national squad and a tug of war could well ensue between Argentina and Italy in much the same way as the one that is still rumbling over Amauri.
This is a game Juve need to win if they want to establish themselves as the best side in Serie A, Lazio are unlikely to roll over though.
101gg predicts: Lazio 1 – Juventus 2
---