The best World Cup bet EVER! Norwegian took a punt on Luis Suarez biting someone!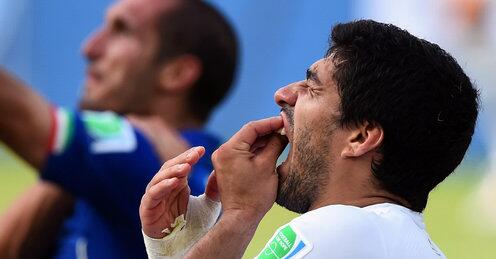 Not everyone was shocked or even surprised that Luis Suarez allegedly bit Giorgio Chellini on Tuesday at the World Cup.
In arguably the greatest ever World Cup bet EVER, one Norwegian punter is laughing himself silly, having placed a whacky bet on Suarez losing his head in Brazil this summer.
According to a screenshot doing the rounds on social media, one Scandinavian punter had the crazy foresight to bet on Luis Suarez biting an opponent in Brazil.
According to the supposed betting slip, the punter got odds of 175 Norwegian Krone to 1.
The winnings stand at around €2000.
See the betting slip below.
See the best odds & get the highest bonuses from the most reputable online bookies now!
(Credit to @Robish13 for the story)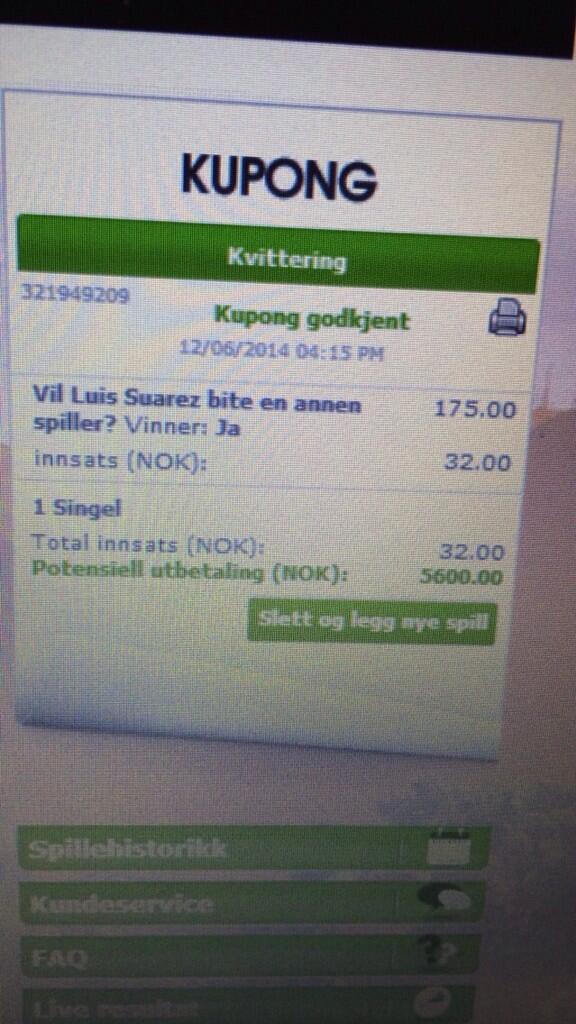 ---
GAMBLING CAN BE ADDICTIVE, PLEASE PLAY RESPONSIBLY