The banner & leaflet Liverpool fans will be taking to Arsenal on Wednesday night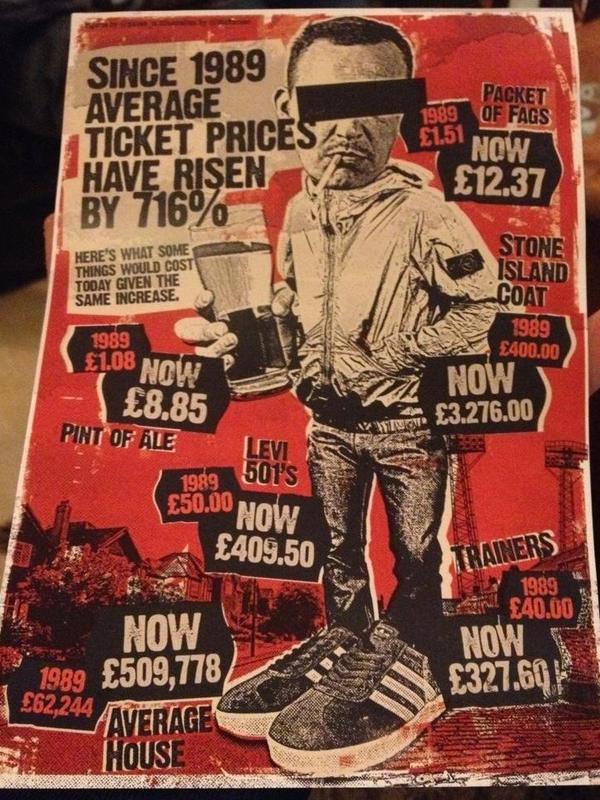 The hashtag #footballwithoutfansisnothing was trending in Liverpool on Tuesday evening and it could well be again on Wednesday if a certain section of the Liverpool support have their way.
Just like when Manchester City played at Arsenal earlier this month, the protest from the Liverpool fans surrounds the high price of tickets at Premier League games and the importance of the fans to the well being of football in England.
The Spirit of Shankly group that are leading this protest have urged Liverpool fans to show the banner and hand out the leaflets at their next two away games this coming Wednesday and Sunday at Arsenal and then Manchester City respectively.
It will be interesting to see if the banner is confiscated during Arsenal-Liverpool at the Emirates, as this was the fate that befell a similar protest from the Manchester City supporters earlier this month.
So far on Twitter, Arsenal fans have registered their support and it should be remembered that Gooners have to pay high prices to see their team play every week and are also charged astronomical fees for away games.
The leaflets to be handed out by Liverpool fans at Arsenal on Wednesday night can be seen above. Via @JayMcKenna87.
And the banner, which could well be confiscated, is below. Via @PeeG24.
Click here for more Premier League betting tips
---
Advertisement
Why you need a VPN?
Cut chords:
Watch everything (Netflix, BBC iPlayer, Hulu) online using a VPN.
Unlock geoblocking:
A VPN gives you access to the best content from anywhere in the world.
Privacy & security:
A VPN keeps your information private, activity encrypted & data anonymous.
Just $6.67 a month + 3 months free!