The back pages after Arsenal 1 – Bayern Munich 3
The sports pages make for grim reading for Arsenal fans on Wednesday after their 3-1 home defeat to Bayern Munich.
Unsurprisingly, Arsene Wenger is the main focus, despite his players performing abjectly against a very impressive Bayern side.
Most of Fleet Street appear to beleive there is no way back into the tie for the Gunners with the Daily Mirror the harshest of the lot, questioning whether Wenger is close to losing his job.
Arsenal's next three games are Aston Villa (h), Tottenham (a) and Everton (h) which now look absolutely humongous.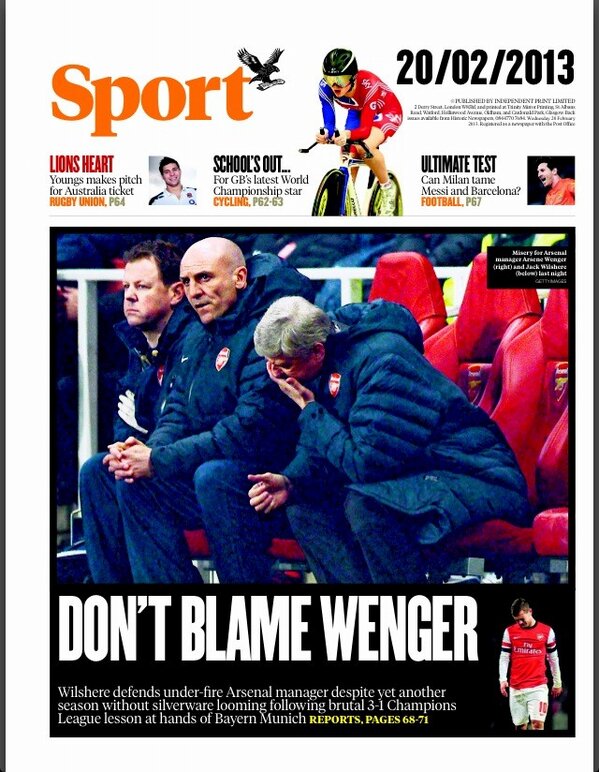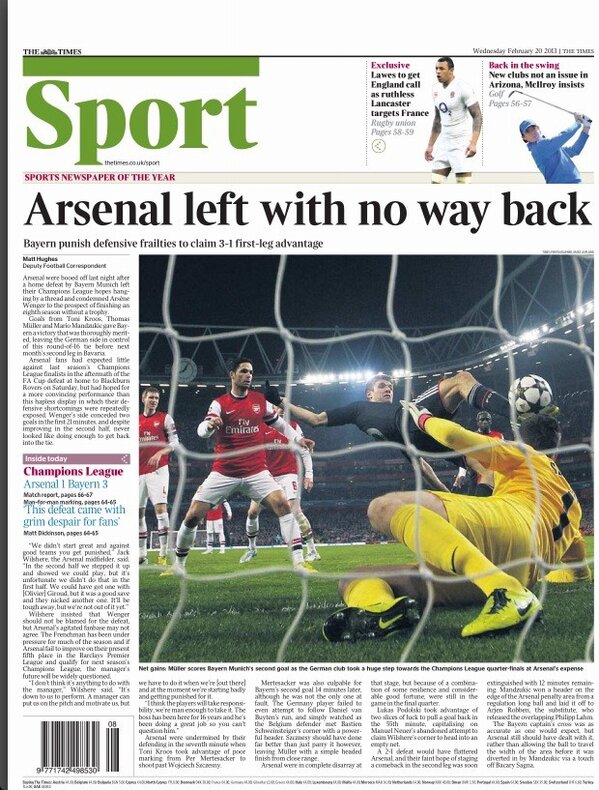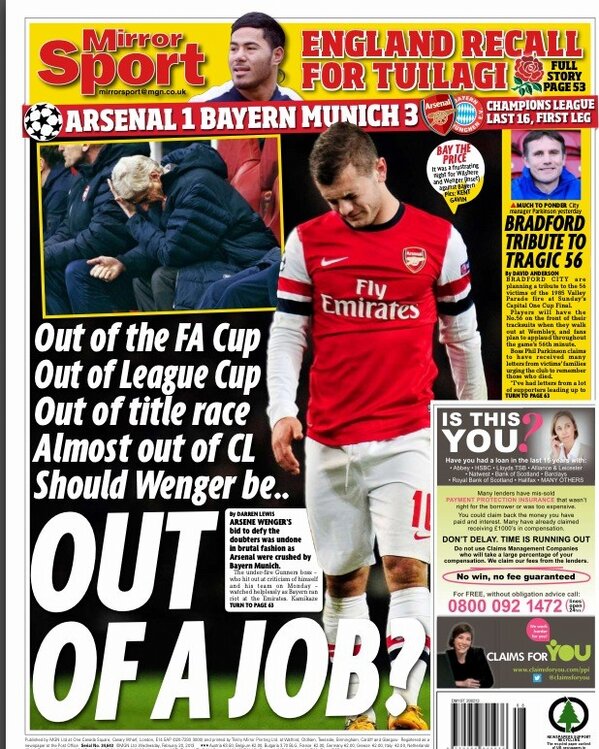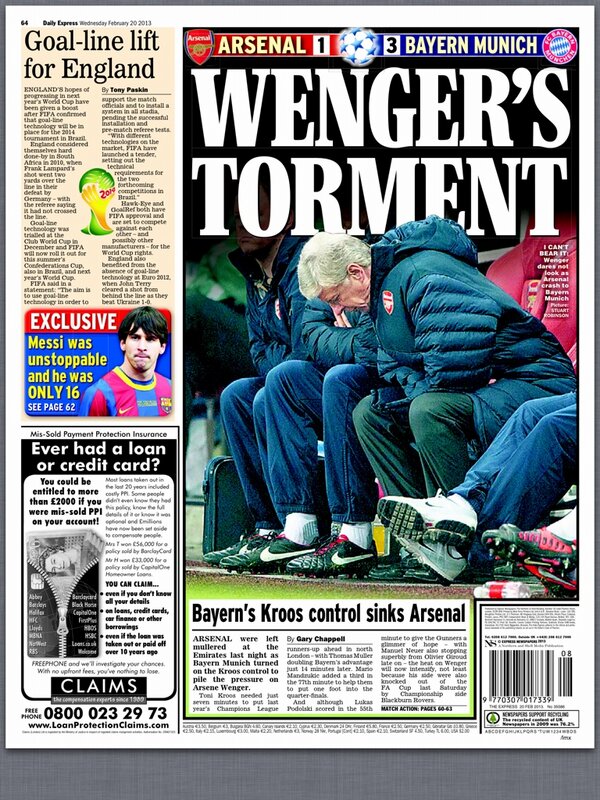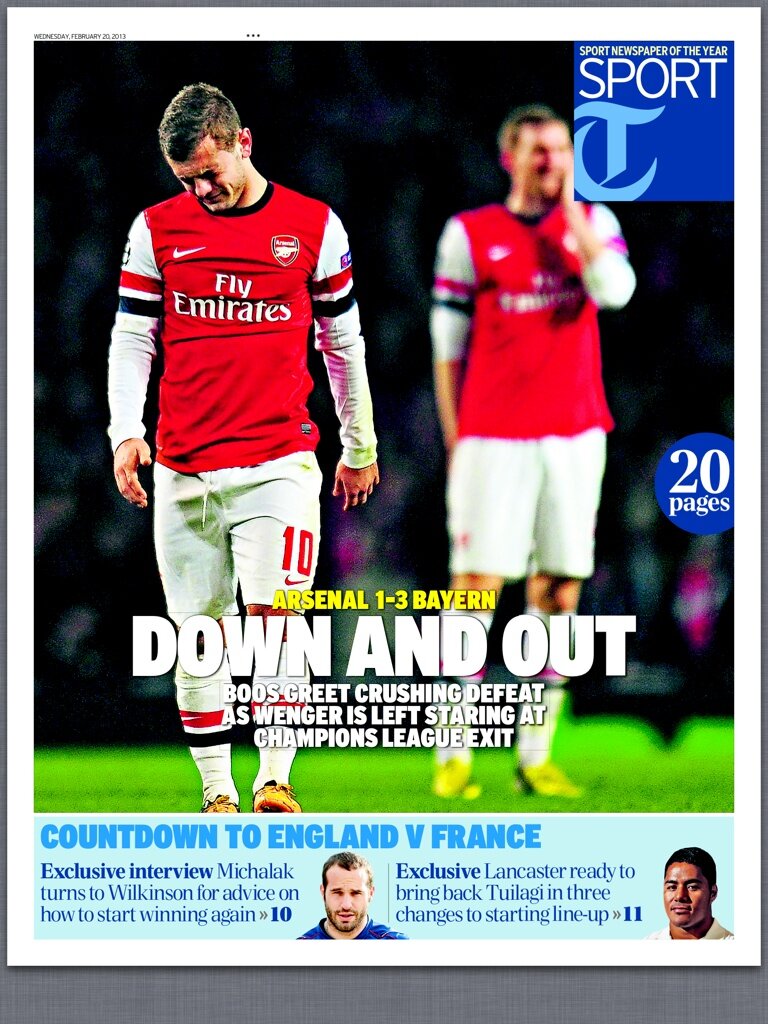 Click here for more Premier League betting tips
---