Terrible riots break out at Atletico-PR v Vasco on last day of Brazilian Championship
The final day of the top flight in Brazil featured some fascinating encounters.
Chief amongst them was a clash between Atletico-PR and Vasco.
Atletico-PR sat  third in the Campeonato Brasileiro table and were looking to seal a place in the Copa Libertadores.
Vasco meanwhile were battling relegation and needed points to avoid the dreaded drop.
Due to previous incidents Atletico played the match in Joinville which has caused problems with the police not being present and security was taken on by a private firm.
As a result firms of Atletico-PR hooligans attacked their Vasco counterparts and all hell broke loose with one supporter taking a real kicking with the score at 1-0 to the "home" side.
The game was immediately called off with no decision being made for at least 30 minutes on whether the game will be played on.
Vasco players on the sidelines could be seen visibly tearful and a helicopter arrived on the pitch to take the injured fans to hospital with rumours quickly spreading on social media of three Vasco supporters in a coma.
Pictures and video of the scenes at Atletico-PR – Vasco match are below.
BE WARNED MANY OF THE PICTURES AND VIDEOS ARE GRAPHIC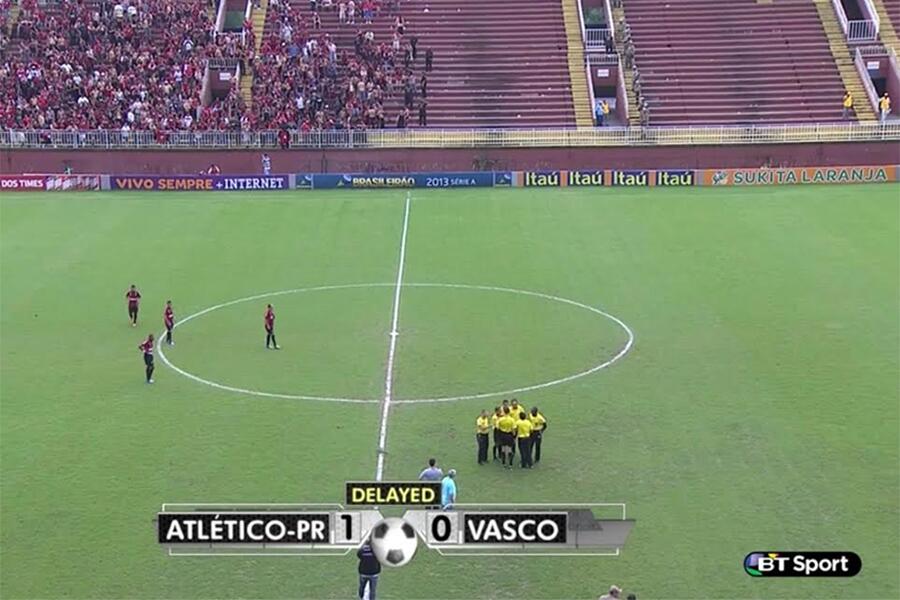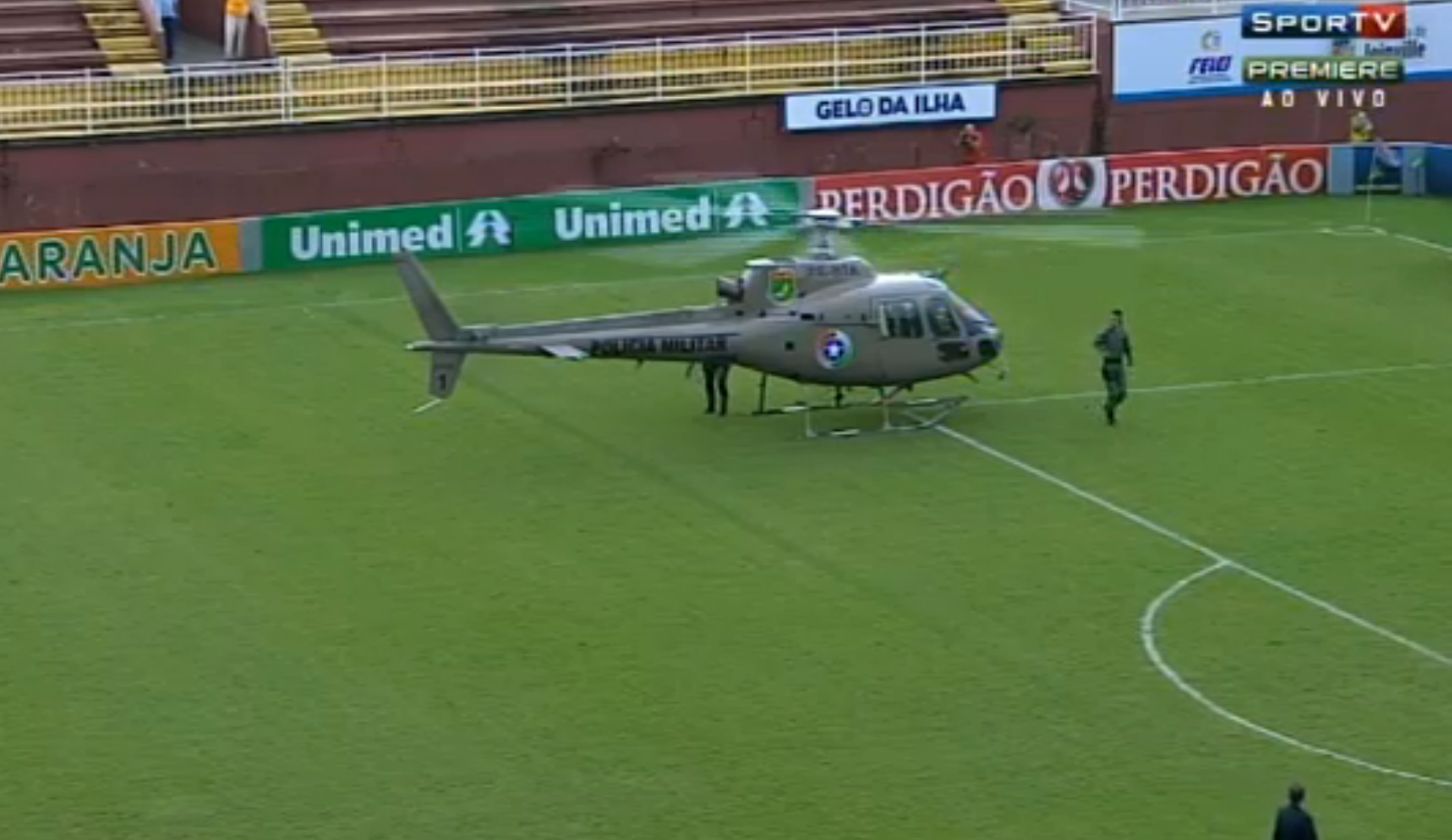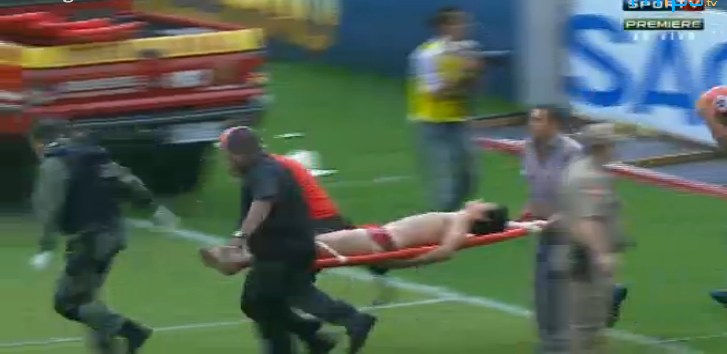 ---