Telegraph: David Moyes will be sacked on Tuesday – Giggs & Butt to take over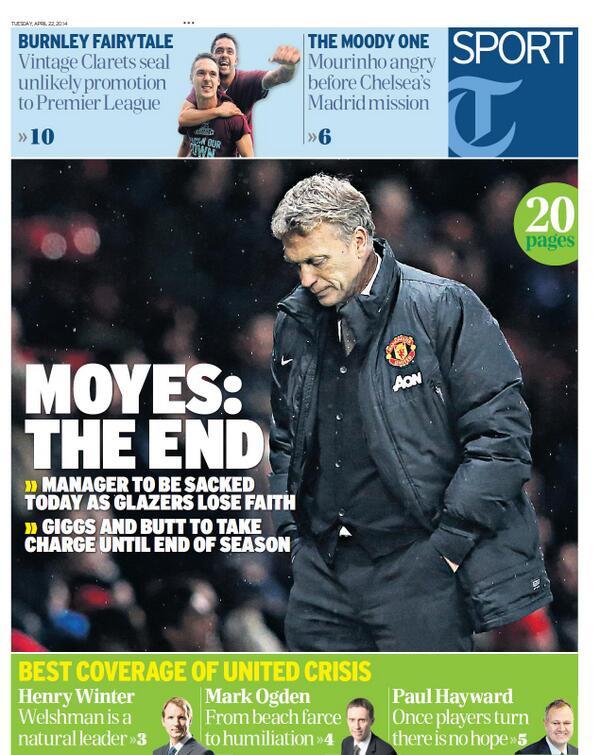 The journalists have already written their obituaries on David Moyes' reign at Manchester United.
By all accounts, Manchester United have also acted with little class in informing the papers that David Moyes was all but out of a job on Monday.
The Daily Telegraph is the first paper to firmly say David Moyes has been sacked as manager of Manchester United – with a picture of their sport front page released on Twitter this evening.
Manchester United fans will no doubt be happy to see club legends Ryan Giggs and Nicky Butt take over until the end of the season.
But, then what? Would Jurgen Klopp or Diego Simeone come to Old Trafford??
---