Superstar status! A hairdresser in Madrid is offering customers the Gareth Bale style [Picture]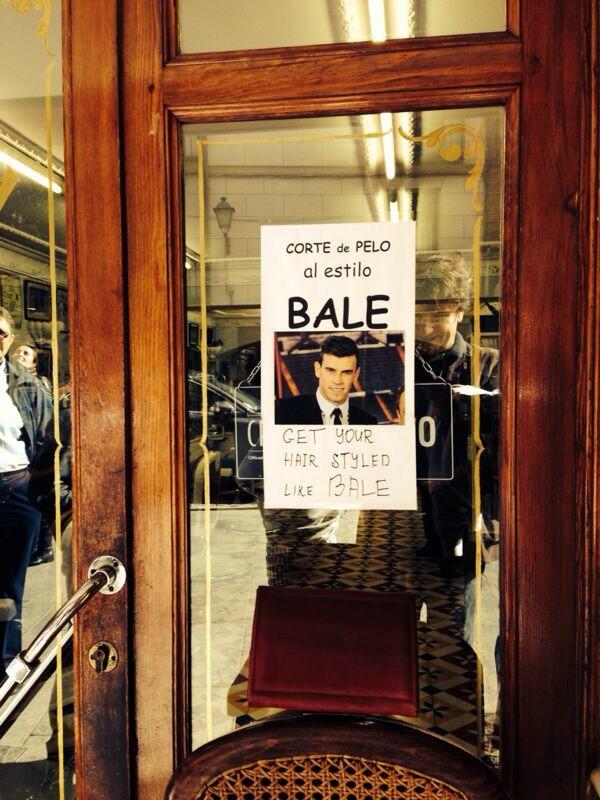 Gareth Bale has not got off to the perfect start in Madrid he was hoping for.
Struggling to get to full fitness, on Wednesday night it seemed Real Madrid may be starting to see the best of the most expensive player of the world.
Gareth Bale bagged the opening two goals in their 7-3 demolition of Sevilla.
Now a hairdresser in Madrid is offering his customers the Gareth Bale hairstyle with a sign in both Spanish and English saying:
'Get your hair styled like Bale' with a picture of Bale above.
---