Sunderland post angry statement after Jack Colback leaves club for Newcastle United [Best tweets]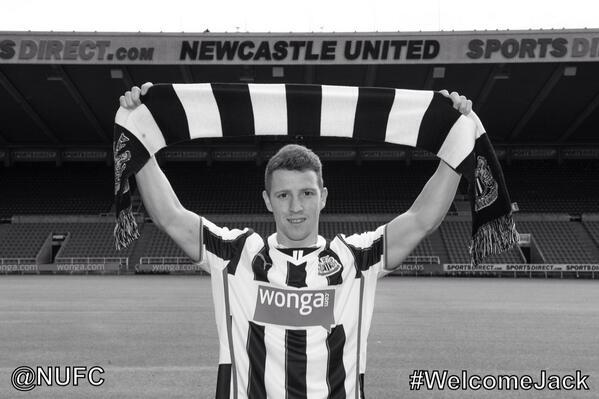 Sunderland midfielder Jack Colback today joined arch-rivals Newcastle United on a long term deal, thought to be six years.
Having spent 16 years at the club, Sunderland were not best pleased with Colback's decision to join his boyhood club Newcastle United.
The club posted an angry statement on their website, explaining Colback's move.
"Jack is a player we have nurtured and developed through our academy system since he was eight years old. We gave him the opportunity to become a professional footballer and are therefore extremely disappointed in the events that have led to his departure from the club.
"This wasn't about money – the club agreed to all of the terms demanded of us during discussions and we were always led to believe that Jack wanted to stay with us. At his and his representatives' request, final talks were put on hold until the club secured its top flight status. To our dismay however, we were subsequently never given the chance to negotiate with him to stay. 
"For him to then leave the club that has supported him throughout his formative years in such a manner, with no chance for Sunderland to recover any of the significant investment that it has made in him as a player, has left a bitter taste."
Some of the best tweets on Colback's transfer can be seen here:
Colback: "I hope they can understand the chance I've had here to move to my boyhood club." #nufc

— Lee Ryder (@lee_ryder) June 9, 2014
Colback: "Now I can't wait to pull on the black and white shirt at St. James' Park for the first time." #safc #nufc

— Lee Ryder (@lee_ryder) June 9, 2014
Sounds like Sunderland kept trying to ring him to renegotiate, but he just wouldn't Colback.

— Michael Keshani (@RoamingLibero) June 9, 2014
Jack Colback becomes the first senior player to move from Mackemland to the mighty Newcastle United since Paul Bracewell in 1992.

— NUFC Worldwide (@NUFC_Worldwide) June 9, 2014
Congrats to Jack Colback whom has just increased his chances of getting stabbed by 500,000x. #NUFC #SAFC

— Elliott Nicholls (@ENicholls_) June 9, 2014
Glad to see @SAFCofficial have kept their dignity in wishing Jack Colback the best for the future and not thrown their toys out the pram….

— David Lee (@davey_lee) June 9, 2014
Jack Colback is a ginger, bottling ginger cunt who I have no respect for and is dead to me. Judas cunt. #safc

— Danny Hackett (@DanielHackett97) June 9, 2014
The state of north east football. The regions two biggest clubs mugging each other off over Jack fucking Colback

— General Burkinshaw (@TsideSpurs) June 9, 2014
Jack Colback, you absolute arse! @SAFCofficial invested 16 years in you and you leave for FREE to the Scum?! Selfish kid! #safc #nufc

— Philip Thyberg (@ThybergPhilip) June 9, 2014
Jack Colback was at Sunderland 16 years. Something tells me we won't be inviting him back for a testimonial

---