Sunday Times: Arsenal target Jogi Low & Suarez says he is staying at Liverpool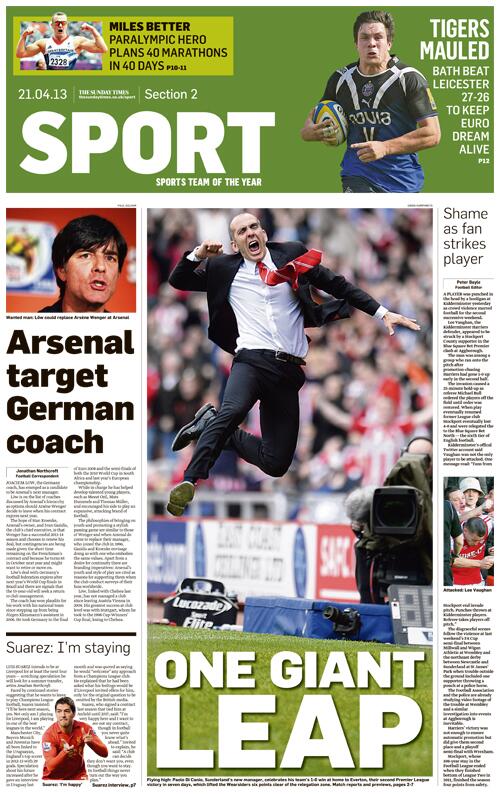 There are a couple of hugely intriguing stories on the front of the sports pages of The Sunday Times tomorrow.
For Arsenal fans, the left hand side of the Sunday Times suggests that Arsene Wenger could be replaced at the Emirates by Germany national team coach Jogi Low.
Wenger, who has been in charge at Arsenal since 1996, has been under pressure for some time due to a lack of silverware but once again appears to be taking the Gunners to another season in the Champions League.
Would Low leave Germany to replace Wenger before the World Cup and is "The Professor" leaving, why let anything get in the way of selling a Sunday paper…
The other big story on the back page is an interview with Liverpool's Luis Suarez who confirms he will be staying at Anfield.
Suarez, who has had a wonderful goal-laden season, has been linked with Juventus and Bayern Munich in recent weeks with Liverpool enduring a frustrating season in terms of tangible silverware and progress.
Good news for Liverpool then, if true…
---