Sunday Supplement: Ronaldo is staying, Play-off final & Champions League final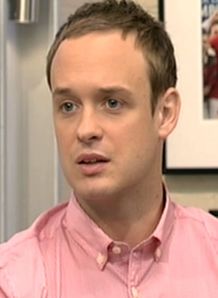 Sitting round Brian Woolnough's (Daily Star) breakfast table on the final Sunday of the Premier League season were journos Sam Wallace (The Independent), Rob Beasley (News of the World) and Matt Lawton (Daily Mail).
First up for discussion, with Wallace (pictured) leading the way, was the future of Cristiano Ronaldo following his quotes in the Sunday papers this morning suggesting he will stay at Old Trafford this summer. Wallace: "I do feel that he's realised what everyone else has been saying for the last six months, which is 'why leave a club that has been in the European Cup final for two seasons in a row just because the city that they are in happens to be a bit rainy'?"
Next, the hacks discussed Monday afternoon's play-off final between Burnley and Sheffield United. Like almost every hack in England (see betting preview), Rob Beasley is backing Owen Coyle's side to clinch Premier League status as "they have been absolutely wonderful this season… and play fantastic football."
Finally, Wednesday's Rome Champions League final between Barcelona and Manchester United was picked apart. Rob Beasley hopes Barcelona are "trounced" and do "what Chelsea should have done to them." Matt Lawton added that "United will beat them and beat them comfortably." Beasley also hoped that "the ref has a blinder" on Wednesday.
---
GAMBLING CAN BE ADDICTIVE, PLEASE PLAY RESPONSIBLY