Sunday Supplement: Portsmouth's financial crisis, Chelsea's pursuit of Emile Heskey & Hodgson for England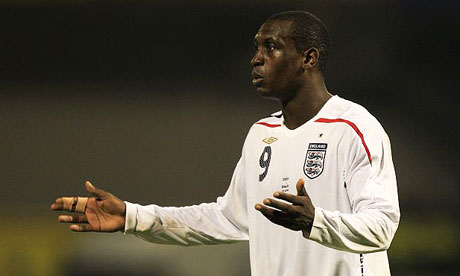 The depressing financial problems facing Portsmouth was the first subject introduced by hosts Brian Woolnough, with the Daily Mail's Rob Draper taking the initial stab at the topic voicing his concern that he sees "no way out for Portsmouth," with the hack flummoxed by reports that suggest that the South Coasters are borrowing money to just pay their players wages. Draper then accused Pompey of "living the dream" after their 2008 FA Cup win, saying they lived beyond their means and are now suffering the consequences.
One of the hot transfer stories of the weekend saw Chelsea linked with Emile Heksey, and the panel were asking to unravel the rumour. Shaun Custis (The Sun) argued "you don't buy Heskey for his goalscoring prowess. You do it for the way he opens up the opposition for the players around him… I think he's proved himself over many years as a great centre-forward." Oliver Holt (Mirror) raised his belief that that move would likely be bad for Heskey, who will find himself on the bench once Drogba returns.
Lastly, after Roy Hodgson failed to commit his long-term future to Fulham the Sunday Supplement panel speculated whether the Cottager is in next in line for the England job. Oliver Holt posed his position that he could understand why Hodgson could be in the frame for the Three Lions job but doubted that the FA are presently considering such a move. Rob Draper called Hodgson the "outstanding candidate" to take over after Capello.
---
GAMBLING CAN BE ADDICTIVE, PLEASE PLAY RESPONSIBLY