Sunday Supplement: Ferguson has made tactical mistakes with Manchester United & Wenger's future at Arsenal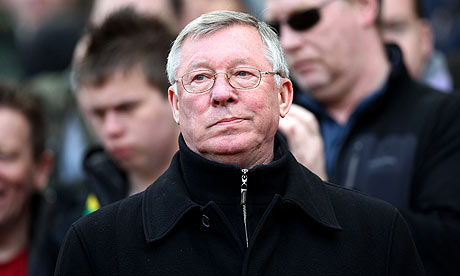 The usual selection of Fleet Street hacks took their position around Brian Woolnough's Sky Sports breakfast table on Sunday morning, with the scribes bloodthirsty to tear into Manchester United after their 2-1 home defeat to Chelsea on Saturday.
Leading the cat-calls was Shaun Custis from The Sun, who labelled United as "an old side" before saving his main criticism for Dimitar Berbatov. "He didn't move a muscle… If it's not on his head, not directly on his foot, he doesn't bother."
Andy Dunn offered the Bulgarian a limited defence saying Berba is not a lone striker before saying Ferguson "has left himself a little short up front… Chelsea looked fit and fresh… they were always gonna come into this game physically in a better shape than Manchester United. Which is why I was surprised he picked Giggs and Scholes."
The discussion of whether Fergie got United's tactics wrong can be seen here.
Focus then shifted over to Arsenal where the topic of Arsene Wenger's future at the Emirates was chewed over, where Ian Ridley spewed the cliche line that the Professor is "reaching a crossroads" and asked "is there a dynasty" at Arsenal to keep the Frenchman at the club for the long term future. Ridley concluded by barking "if Fabregas goes the soul might be ripped out the club."
Shaun Custis felt there was no doubt of Wenger not renewing his contract, while Ridley interjected with the idea that "Wenger is hedging his bets" with regards to a potential takeover of ownership at the club.
The discussion on Wenger's future at Arsenal can be seen here.
---
GAMBLING CAN BE ADDICTIVE, PLEASE PLAY RESPONSIBLY