Sun say Man United are talking to Pochettino's people, but the Spurs boss doesn't have an agent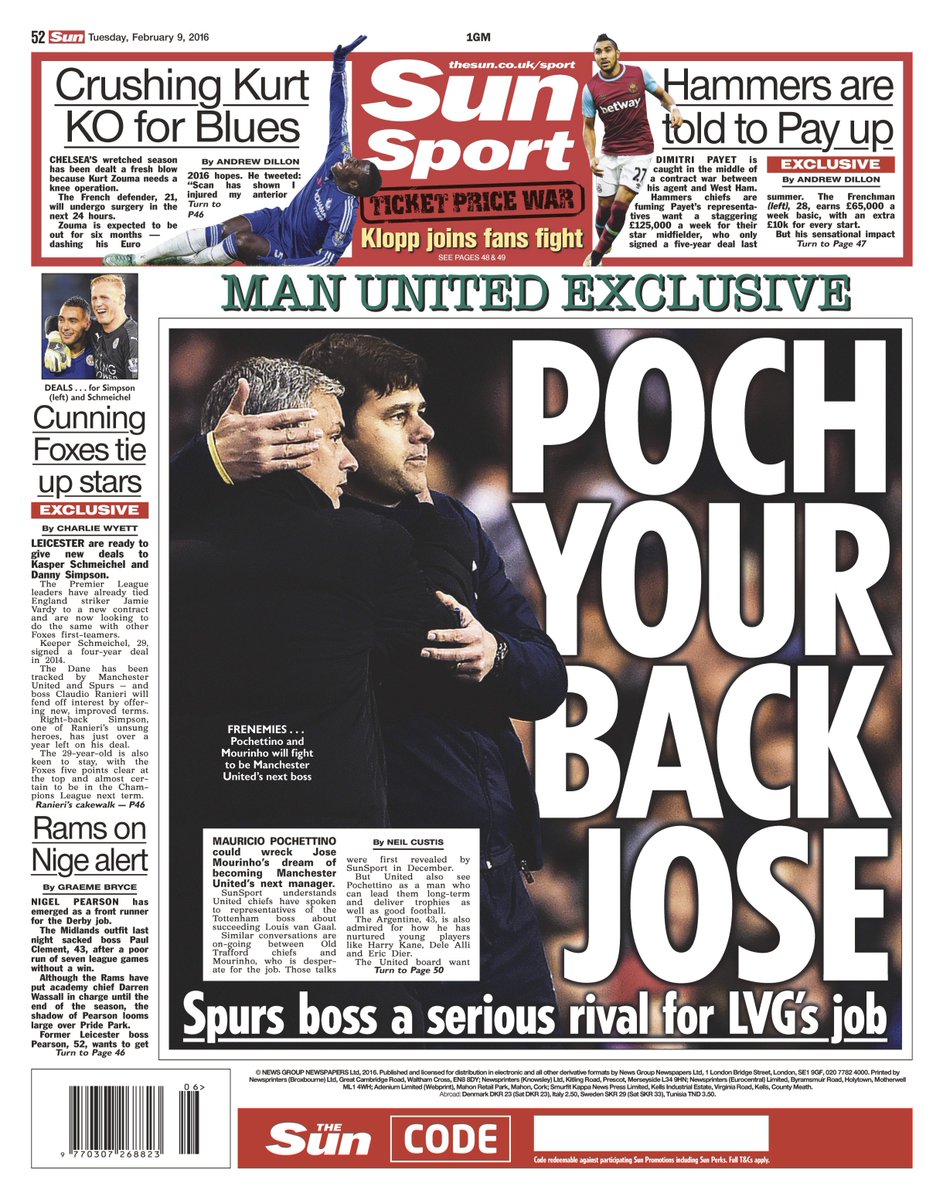 One of the big stories on Tuesday morning was the claim in the Sun that Man United are chasing Tottenham boss Mauricio Pochettino.
There was one critical line in the Sun's report which stood out.
SunSport understands United chiefs have spoken to representatives of the Tottenham boss about succeeding Louis van Gaal.
Representatives of Pochettino? Are you sure?
The Sun have been caught supposedly spouting utter tripe, as the Tottenham boss doesn't have an agent, or representative, or anybody else who does business on his behalf.
He made that ultra clear back in December 2015, when the Argentine spoke about how his negotiated his move to Spurs with Daniel Levy:
It was very tough, and he won. I negotiated with him and now I am very strong. I don't have an agent.
He offered the contract and I say yes or no or I want more. He has a reputation as a very hard businessman? It's true. I can feel that.
So, the Sun, would you like to try again?
Also see: Spurs hero Harry Kane discusses his memes that have swept Twitter (Video)
Spurs loanee Federico Fazio sent off for Sevilla after 25 minutes (Official video)
Click here for more Premier League betting tips
---