Spurs playmaker Christian Eriksen tells Ekstra Bladet he has a "secret plan for his future"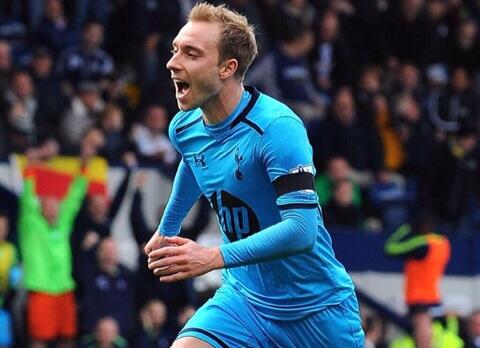 Tottenham playmaker Christian Eriksen is swiftly becoming the finest of all seven summer signings and pushing the likes of Hugo Lloris and Emmanuel Adebayor for player of the season honours.
The former Ajax schemer is looking like a bargain signing and has now scored four goals in his past four games for Spurs.
So good has Eriksen been for Tottenham of late, that you can imagine furrowed brows in north London at the thought of the Dane being picked off by Real Madrid this summer, or next.
On Sunday, Danish newspaper Ekstra Bladet grabbed an interview with Eriksen where he was fairly evasive about his future.
Eriksen: "I'm incredibly happy that they seem happy with me. I am very glad that they [the Spurs fans] like what they see."
The Dane adds: "Of course I have a dream and a secret plan in my head. But I keep it to myself. Right now I live in the moment and enjoy the success I have."
If Tottenham can build their side around Eriksen from next season, with perhaps Louis van Gaal in charge, then why would the Dane look to leave White Hart Lane?
Unless, Daniel Levy receives an offer he cannot refuse…
Bet on Tottenham: http://bit.ly/1h8lJQ7
---