Spain unveiled their brand new Adidas 2014 World Cup kits [Pictures]
The Spanish national team, looking a little bit like a school choir, have taken the stage to model the new Roja kit for the 2014 World Cup on Wednesday.
The all-red Adidas kit with yellow trim has a classic, Bayern Munich feel to it, while the Spanish goalies will be decked out in light blue strips.
A collection of photos of Spain's new 2014 World Cup kits are below.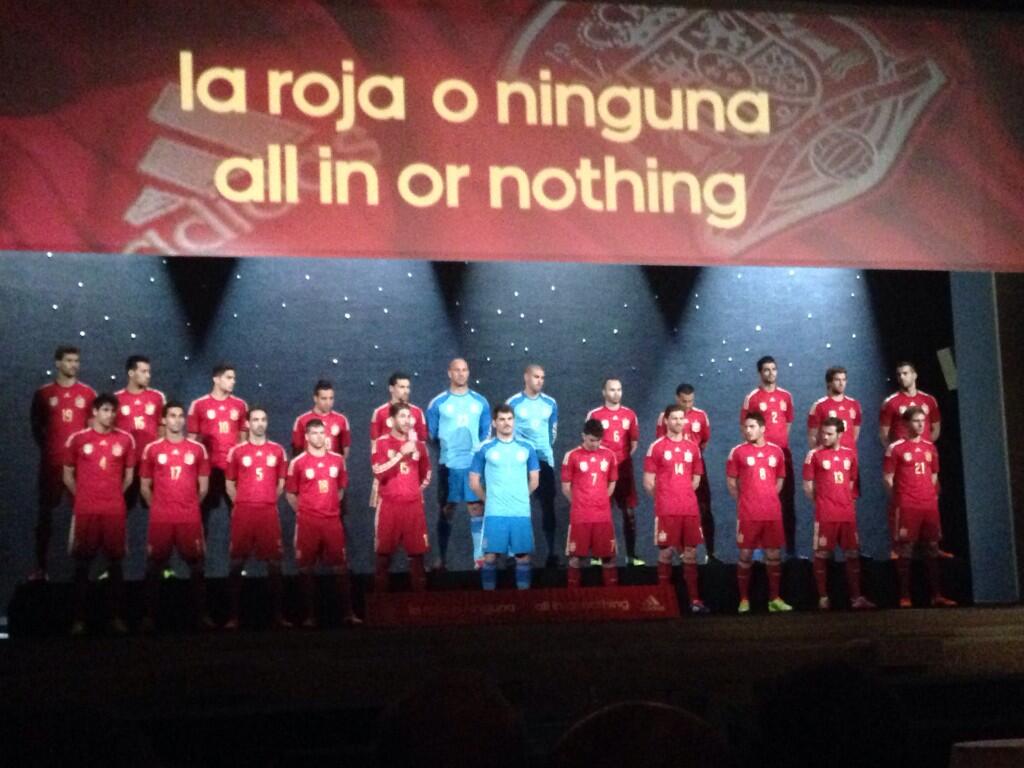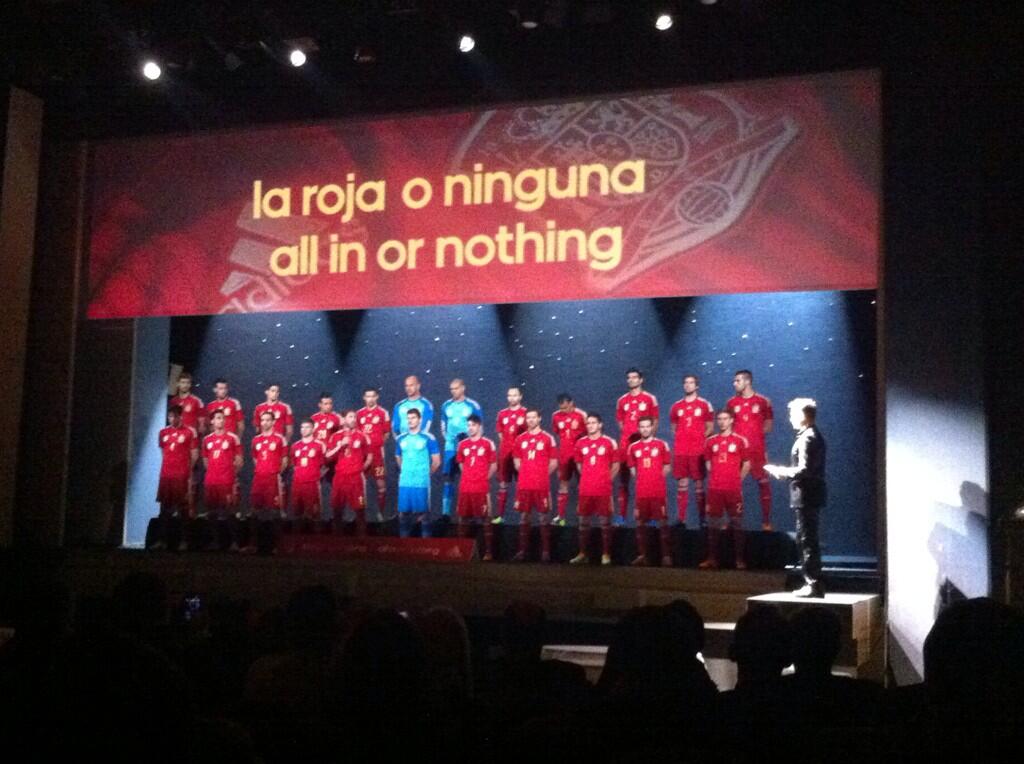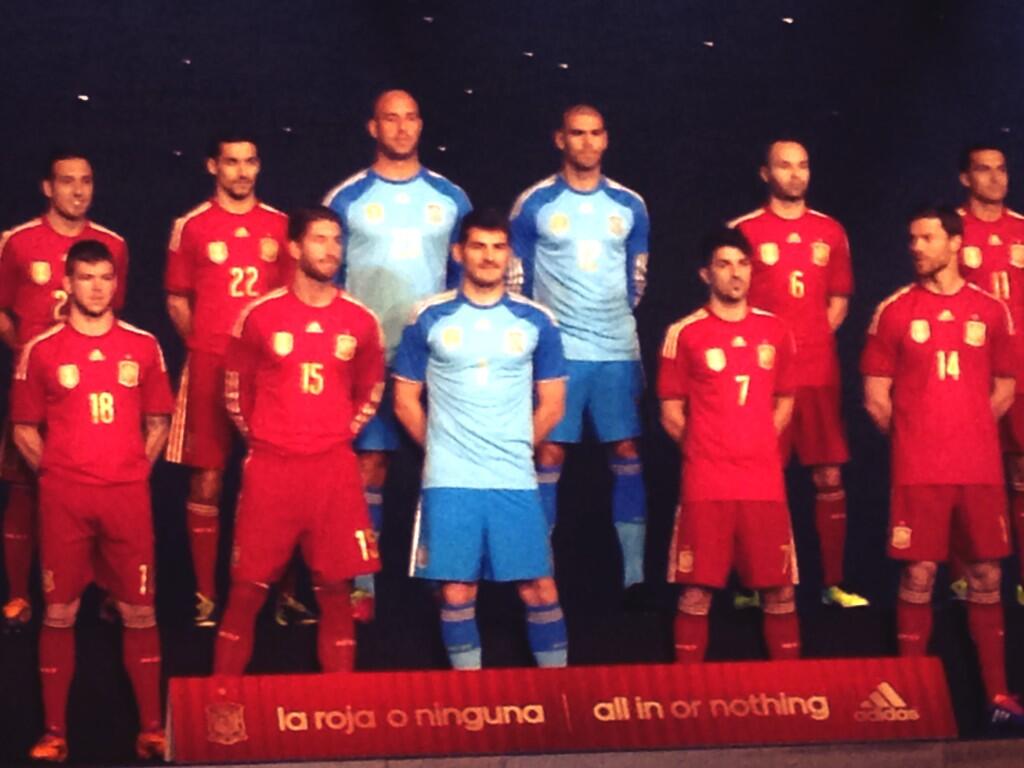 ---