Social media goes nuts as Juande Ramos is being tipped to replace Jose Mourinho at Chelsea [Best Tweets]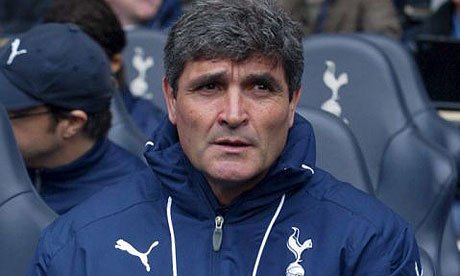 A staggering 'exclusive' from the Times  has revealed that former Spurs boss Juande Ramos, is being considered as a replacement for under fire Chelsea manager Jose Mourinho, should the Blues hierarchy decide to sack the Portuguese coach.
Reports from the Daily Mail earlier today claimed that Chelsea's billionaire owner Roman Abramovich has held talks with his management team about the future of Mourinho.
The 52-year-old has come under increasing pressure at Stamford Bridge, following a poor start to the league campaign, and after their latest defeat at the hands of high flying Leicester on Monday night, the Blues sit in 16th, two points above the relegation zone.
Whilst the Chelsea owner has not been shy to sack managers in the past, it seems that Abramovich has been reluctant to get rid of a manager who just a few months ago, delivered Premier League success.
There have been all sorts of rumours as to what Chelsea will do if they decide to sack the 'special one', with former Liverpool boss Brendan Rodgers one of many names mentioned as a short term replacement option.
But the latest news coming out of Stamford Bridge is bizarre to say the least.
The news that Spurs flop Juande Ramos is allegedly being lined up to replace Mourinho in West London has not gone down well with the supporters.
Check out some of the reaction below.
@Berbaqueue sacking mourinho and hiring juande Ramos is the equivalent of sacking lvg and hiring moyes.

— Gautham (@gothamcity28) December 16, 2015
Very confused as to why people were talking about Juande Ramos. I've found out why. I'm even more confused.

— Kevin Ward (@wardides) December 16, 2015
Please don't do it!! Don't do it @ChelseaFC. Not for Juande Ramos. Not for anyone for that matter. #CFC

— Chimbth (@Tinabel1) December 16, 2015
Juande Ramos? If true then I'll be well and truly done with football for good

— Banged chat get shit (@PurgatoryMax) December 16, 2015
Do Chelsea have a Jamie O'Hara?

— James Maw (@JamesMawFFT) December 16, 2015
Here Juande, gone the next,. — Miguel Delaney (@MiguelDelaney) December 16, 2015
Juande, those tweets that keep you in suspension about a football news story will prove worth the wait.

— John Brewin (@JohnBrewinESPN) December 16, 2015
In all seriousness though, they wouldn't… Would they? — David Hartrick (@DavidHartrick) December 16, 2015
Hazard out…Bentley in pic.twitter.com/IVd0HpSpbx

— Will Unwin (@Will_Unwin) December 16, 2015
Clever move from Chelsea to galvanise the whole club and get them backing Mourinho — Tom Adams (@tomEurosport) December 16, 2015
Juande Ramos 😂

— Sean Davies (@SeanDave96) December 16, 2015
Juande Ramos? Chelsea might as well get Tim Sherwood in #CFC — Dan Coombs (@hitcdancoombs) December 16, 2015
Juande Ramos? What sort of sick joke is that?

— D (@WalkleyCFC) December 16, 2015
Juande Ramos "Easy to sack" Managers…He won't last one season. The Chelsea way 😂😂😂😂 — Ghost (@Senor_Ola) December 16, 2015
Juande Ramos' record in final season at Spurs: L L L D L D* L L *Chelsea

— Jenny Brown (@cfc_jb) December 16, 2015
Dec 2015: Juande Ramos goes to Chelsea Oct 2016: After just two points in 8 matches Harry Redknapp takes over, names Jamie as assistant. — Anthony Richardson (@AmhRichardson) December 16, 2015
If Chelsea appoint Juande Ramos 😂

— Lewis Atherton (@LewisAtherton99) December 16, 2015
---